DarwinEssay Review
We are always interested in learning about new writing services. Any time that we are able to find a great website that we can recommend, we get excited. We know that students are the primary users of these services. They don't have much money to spare, and are often stressed out due to excessive assignments, work schedules, and other obligations. In fact, we really dislike giving negative reviews. It makes us feel as if we are passing on bad news to people who just want help.
Unfortunately, we didn't have a good experience with DarwinEssay.net. We will get into the details of this momentarily. However, before we do that, we always like to give our readers a quick overview of what we do when reviewing a new writing service.
We spent quite a bit of time navigating the web pages on Darwin Essay. This practice let's use check out ease of use and user experience. We also get a feel for design quality, and to check out any nifty extras such as blog posts, videos, articles, and other cool content. There were some interesting blog posts. Many of them dealt with celebrity pop culture stuff. As we did our due dilligence in researching the company, we looked into any BBB information we could have. We also read online customer reviews on other websites in order to see how other people viewed t his company. Finally, we compared prices between this writing service and ones that we felt were similar. Obviously we ordered a paper as well. Keep reading to learn more about DarwinEssay.
Darwin Essay Features - Standard Academic Essay Fare
It doesn't take much time to become suspicious when you land on DarwinEssay.net. It was immediately apparent that website content was either written by somebody who did not have an understanding of the English essay. The other possibility is that the content on the website was lifted from another writing service and spun. In any case, it did not give us much hope.
As far as other features go, there isn't much to criticize or celebrate. They don't offer much that is unique or interesting. Instead, Darwin Essay is kind of your run of the mill writing service. They write essays and research papers. They help graduate students with thesis and dissertations. Nothing wrong with that, but certainly not inspiring.
We ordered a very basic essay from DarwinEssay. We were hopeful after having read some of the testimonials on their website. We were frustrated, however, when we received our paper. There were so many errors, and the writer seemed to disregard many of our instructions. If we had needed to turn the paper in for a grade, we would have had to make a lot of revisions.
Customer Protection/Security
Here is a small amount of good news. We have no reason to believe this writing service is a fraud or scam. While quality is a major concern as are other issues we will address momentarily, we did feel safe in sharing our information. We have also not been 'spammed' or harassed to return as customers.
Of course, we cannot declare that the site is safe either. The poor writing, bad website content, and issues do throw up some red flags that we feel obligated to mention in this review.
DarwinEssay.net Prices
We paid less than ten dollars per page for our essay. Before you see that as a good thing, consider this. When reviewing pros & cons, really cheap is not necessarily a positive thing. Think about it. If you were a talented and smart college graduate, would you accept work for 1.00 or less for every 500 words? Remember that what you pay for your essay is divided between researchers, customer support, writers, editors, and more.
There were a couple of discounts. Unfortunately those don't kick in until you have spent 500 dollars. As far as promo codes or coupon codes on other websites, we were not able to find any.
Customer Service
Customer suppor is available both online via chat bot, and via telephone customer service. We used both methods, on several occasions to interact with customer service representatives. We asked lots of questions. At first, we were treated quite well. Unfortunately, as we have experienced with some other services, service and attitude changes once you expect them to back up their guarantees or to fix any mistakes they have made. Needless to say, in spite of their mistakes we were unable to get any revisions or a refund.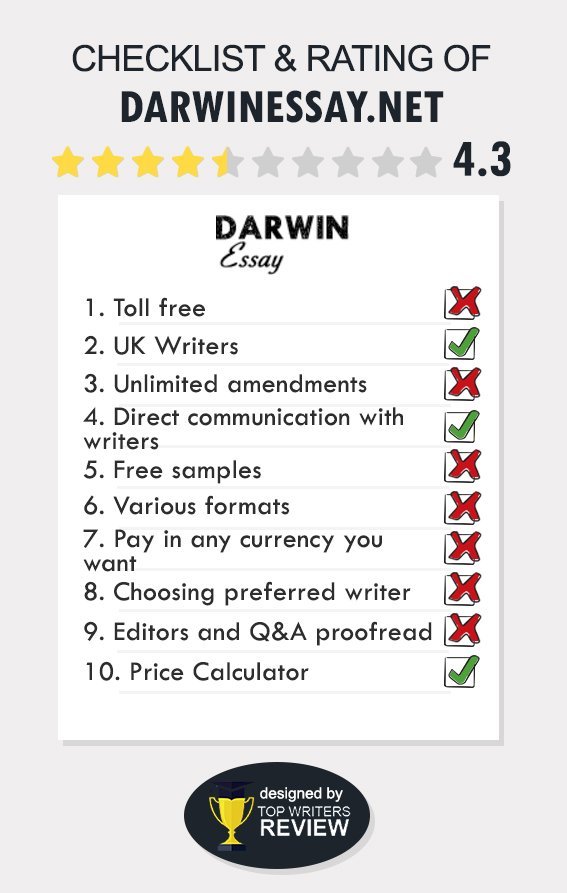 My fiance and I used this service when we were ...

I`m really trying to understand what the ...

Great service. Helped me a lot!
View ALL comments