Our verdict: Not Recommended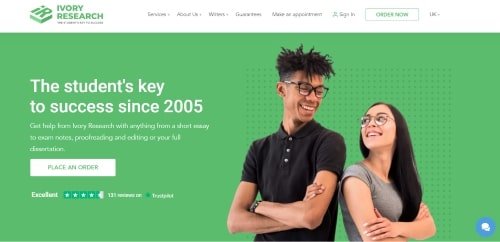 Short overview
Minimal deadline:
6 hours
Guarantees:
Timely Delivery, High Quality, Confidentiality, 24/7 Support, Revisions and Refunds
Payment Methods:
Available Services:
Essay Writing, Dissertations, Applications, Reports, Editing, Proofreading, Grading, Presentations
Extra perks and features:
Samples, Blog Articles
Summary
Writing IvoryResearch review was an experience full of surprises. This is a prestigious company that has been around for 17 long years, and clients pay attention to it because of its marketing. It positions itself as an elite service with extremely high prices, and this is the first thing that stands out. I had a negative impression of such high costs, but I was curious to see if the quality would be worth it. I faced a lot of ups and downs during my research, and my conclusions were not what I'd been hoping for. If you consider hiring this company, wait up: read my findings first and make your informed decision after that.
Pros
Excellent privacy policies
Samples available for clients
Amazing support team
Impressive reputation
Cons
Quality doesn't correspond to costs
Misleading IvoryResearch reviews
Prices are incredibly high
Top 3 services
VIP Support
From $14.99 per page
PhD Writers on staff: 80%
From $12.99 per page
Website and Its Interface
Every professional essay writers review should consider each aspect of a company before arriving at conclusions. This is what I strived to do, and my first point of analysis was an interface. How does IvoryResearch greet its visitors? It has an interesting-sounding name, but the design of its website, while well-made, lacks originality and inspiration. Every picture features students with exaggerated expressions who are busy doing different things. It's not bad, professionals made it, but it's also as trivial as possible.
For my review of IvoryResearch, I also studied content on the website, and I had mixed thoughts as a result. The website is informative, it has relevant sections and offers detailed explanations in each of them. But many sound uninspired, and some have language issues. Consider this sentence: "Get a work tailored to your assessment requirements, helping you to achieve your desired grade." It isn't structured correctly, and managers should have never let it stand. When a company charges its clients six times more than its competitors, it must present flawless quality in everything, including the website.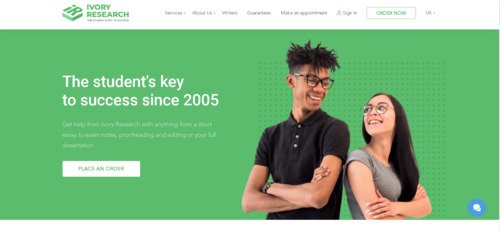 Academic Services on Offer and Essay Samples
Is IvoryResearch good at meeting the needs of all its customers? To an extent. It mostly focuses on students from the UK of upper levels, so if you came to its website hoping to order a simple high school essay, you wouldn't find assistance here. I'm not sure if I approve of this approach, though I understand it. It's fine for companies to narrow their audience down to a specific slice, but it doesn't change the fact that multiple people will be disappointed. IvoryResearch specializes in essay writing, proofreading, editing, and various projects. It could help you with your application letter, craft a dissertation for you, or create a PowerPoint presentation per your requirements. Another curious service is grading: if you aren't sure whether you wrote a good paper and you'd rather know it in advance before your professor has a chance to see it, the company will check and evaluate your work for you.
IvoryResearch reviews don't talk about samples, and it's a pity since this is a great feature. Samples are free papers on academic topics that could help students find ideas or see how they could explore their assigned theme. When companies have these collections, it means they care about students and feel ready to help them even without payment. IvoryResearch has samples, but there are only 9 of them present. For a company this old and prestigious, this is a shame. For comparison, some newer companies have over 100K samples. I picked one for analyzing its quality.
Title: Strategic Analysis of British Airways
Length: 10 pages
Analysis: This sample is a big disappointment. Maybe that is why IvoryResearch.com reviews don't really discuss this collection. Simply look at the first paragraph: it has only two sentences, which breaks academic rules; both of these sentences have numerous language flaws, just like the rest of the paper. No commas before "which," incorrect prepositions, tautology and awkward constructions — such a sample should never have been included on this website.
Quality: Low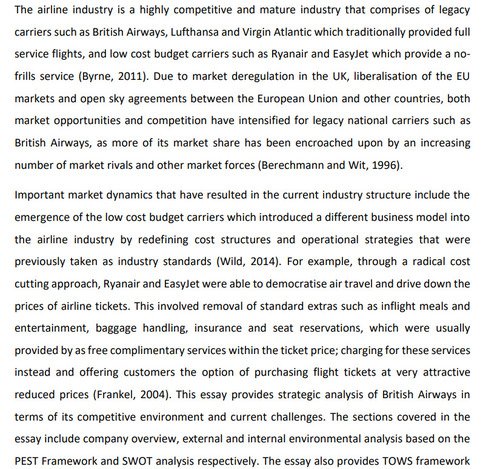 What the Agency Promises to Its Customers
IvoryResearch offers amazingly good privacy policies. It promises to protect its clients' confidentiality no matter what, to the point where it allows them to avoid sharing their first or last names. I was pleasantly surprised since I've never seen other providers do this. If you're worried about someone discovering you ordered college application essay writing services from experts, this agency is your safest harbor.
When it comes to revisions and refunds, IvoryResearch uses an average approach. It allows clients to ask for improvements or demand their money back, but only within 10 days after they get an essay. If you notice something wrong later, you'll have to pay extra for another writer to pick your order up again.
Customer Support
Another thing few Ivory Research reviews discuss is ways of contact. The company provides multiple communication channels: you could get in touch via chat, phone number, email, or an app. I tried the former, and I was left with the best impressions. These people were friendly, helpful, and professional to their core. They assisted me instantly and gave answers to every question I asked, including silly ones. I could only applaud their thoroughness.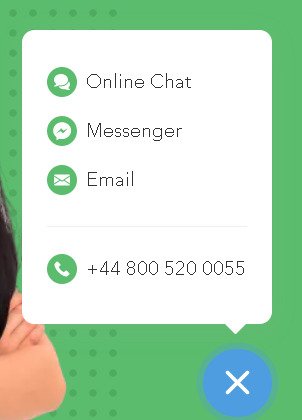 Quality as Relevant Part of IvoryResearch Review
I ordered only 2 pages because this was all I could afford in a company like this. These two pages cost me over $120, and the final word count was just 500 words. Most companies consider one academic page to have either 275 or 300 words — IvoryResearch delivers 250 words. This is insufficient. I expected amazing quality for this money, so I ordered an analysis of a French play. My deadline was two weeks — more than enough time for a writer to complete two pages.
True enough, my essay arrived on time. I opened it reverently, expecting something amazing, and can you imagine my disappointment when I found the opposite? Since I want to create a detailed IvoryResearch review, I'll describe all the issues with it. There were around 40 language issues. For 500 words, this is offensive. Formatting style had numerous problems, too: I asked for MLA, meaning that the writer had to cite the page number for each mentioned specific bit of info. This didn't happen. The academic structure had issues of its own since some paragraphs were too short and the thesis wasn't strong enough. Most importantly, only a part of my essay was an analysis. The Summary took an entire page — this is not acceptable in any way! I'd have complaints even if I paid $10, but I paid over a hundred, so this is downright enraging.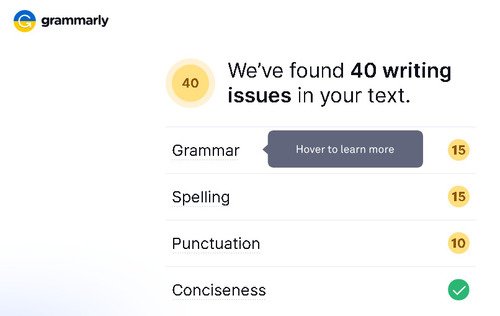 Order Placement Process: Detailed Steps
Reviews of IvoryResearch never discuss how clients could place an order. Many students are curious about this process, so I will cover it here. This is what you should do:
Click the "order now" button. It's in the upper right corner of a website page.
Start picking details. You need to explain what your project is here. Select the type, subject, grade, formatting style, size and deadline. Write a few words describing it or copy-paste instructions from your file.
Choose extras. I'm not fond of this part since it sells extended revision periods as well as plagiarism reports. These features should come for free. But you could select an early development plan if you want to see how your writer will handle your paper.
Pay for your order. If you agree to the insane amount you see, proceed with payment and pick the method you prefer. This company offers a diverse system.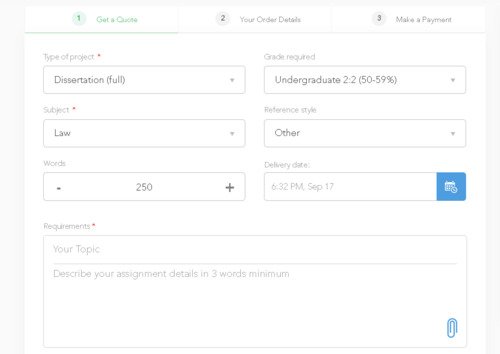 Details About Prices: How Much Is Academic Help?
Like I said before in my IvoryResearch.com review, no best essay proofreading companies charge as much as this one. You have to pay a fortune for even one page of content, which is upsetting and frustrating, mainly as the quality is not worth it. If you are intrigued and want to see these prices for yourself, here you go.
| | |
| --- | --- |
| Services | Minimal Price per Page |
| Simple essay | $62.90 |
| Editing/Proofreading | $10.13 |
| Rewriting | $44.20 |
| Dissertation | $69.06 |
| Grading | $8.29 |
IvoryResearch.com offers a discount of 20% from your order if you use the code FIRST20, but only if you are a new client. That said, extra options regarding revisions and plag report cost 10%+ from the amount of your order.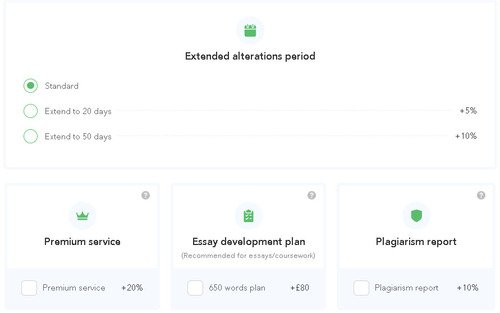 More Comments on Writers
IvoryResearch claims that over 85% of its writers hold Master's or PhD degrees. Others have Bachelor's. I'm not certain I believe these numbers. My writer wasn't professional, and the writer who worked on the sample I analyzed above is definitely no expert. It's unfortunate that managers over-advertise themselves and rip clients off while failing to produce real quality on a steady basis.
How Revisions Work
Some IvoryResearch reviews mentioned getting a revision. It is possible if you place it within ten days after downloading your paper, but if you need to extend this period, you'll have to pay up. I don't know how efficient revisions are since I haven't placed a revision request myself. I felt too angry for these guys being this unreliable despite asking for a fortune.
Additional Perks for Clients
Top companies tend to offer quick online generators or the best conclusion maker to their clients. Despite its experience and alleged prestige, IvoryResearch does not. It only has a couple of samples of low quality and a blog with articles. This is not enough.
Let's Hear What IvoryResearch Reviews Have to Say
A part of my review always relies on comments from other students. It is important to see what they thought about a company, and as I expected, most feedback about IvoryResearch is positive. Only everything is not that simple.
SiteJabber
Reviews are mostly positive on this platform, but they are also equally short and general. It is hard to say if they are real or if managers fake-posted them. What stands out is the negative reviews. This one has screenshots proving its authenticity, and after studying them, I was disgusted. The company failed this customer in every possible way. There are no reviews of IvoryResearch here — in fact, the page seems to be deleted. This is worrisome since TrustPilot deletes pages only when the number of fake comments becomes overwhelming.

Social Media
IvoryResearch has a Facebook page, but most of its content is unavailable, and students don't interact with it much. Its Twitter page is abandoned.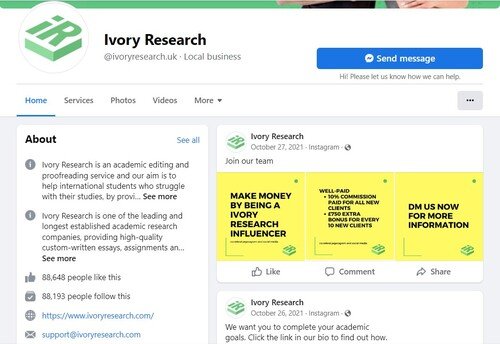 Show Me Your Top Services
Faq
Is IvoryResearch legit?
Yes. This company has been around for almost twenty years, and it's widely known that it provides real writing services to its customers.
Is IvoryResearch safe?
Yes, absolutely. It protects customers' data and gives them the right to be anonymous. This company has the best possible confidentiality policies.
Is IvoryResearch reliable?
Unfortunately, it is not. Despite its promises and insanely high prices, its quality lags behind the expected standards. Not all of its writers are professional.
Is IvoryResearch scam?
No, definitely not. This agency is real, and it has a clear path of legal paperwork for everyone to track. If you order its services, you are going to receive them.