Our verdict: Not Recommended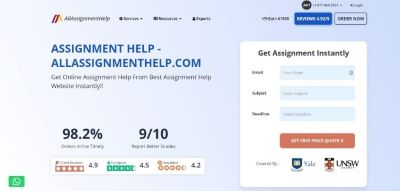 Short overview
Minimal deadline:
3 hours
Guarantees:
Timely Delivery, Originality, High Quality, Effortless Communication
Payment Methods:
Available Services:
Writing, editing, re-writing, proofreading, applications, dissertations, presentations, outlines, etc.
Extra perks and features:
Samples, reference generator, word count, grammar checker
Pros
Free academic tools and samples
Communication is solid
Multiple services available
Cons
Suspicious AllAssignmentHelp reviews
Unsatisfying writing quality
Terrible privacy policy
No refunds and no proper revisions
Top 3 services
VIP Support
From $14.99 per page
PhD Writers on staff: 80%
From $12.99 per page
Design Outlook and Website Usability
Physical appearances matter a lot, especially when it comes to the first meeting. If you read other essay writing service reviews by me, you know that I tend to start my work with website evaluation. AllAssignmentHelp.com has a good-looking platform with a clever color scheme and modern layout. Splashes of blue, white, red, and green look organic and fulfilling. But unfortunately, this is where the good news end. The content on this website is full of various types of mistakes. There are multiple grammar and punctuation issues, some more cringe-worthy than others. For example, in a FAQ section, in a paragraph about quality, I found this mess of a sentence: "…our qualified, experienced English writers undertake your work and are further checked by our Quality Control Team to ensure that it meets our standards…" Whoever wrote this started talking about writers, then forgot about them and babbled about an essay, singular form. Subjects and verbs have no connection, and that's just one example.
In another section, AllAssignmentHelp offers reassurance and guarantees that it'll provide top quality because it has been working for 5 years. It's been working for 10 years now, meaning that no one bothered to edit this website for at least half a decade. I noticed other annoying issues, too: there is no way to see a price or a list of services; much of the info looks misleading. The company claims that it is covered by Yale and UNSW. I have no idea what it means, but I'm certain these universities don't know anything about AllAssignmentHelp — come on, it's absurd. All these factors made me wary and skeptical.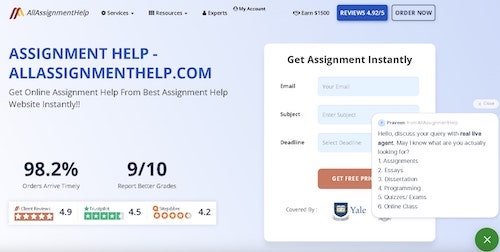 How I'd Rate These Writing Services and Base of Samples
Most AllAssignmentHelp reviews focus on one subject. I wanted to cover more, so I tried to understand how many services an average student would be able to find here. Unfortunately, you don't get to see anything until you create an account and share instructions. Only then may you access the form with options. This company has many of them: there is writing, editing, proofreading, presentations, and help with big projects like dissertations as well as smaller assignments. I appreciated the variety.
My next step was investigating what other AllAssignmentHelp reviews missed, namely samples. These free copies of essays could be of essential help: they show what level of quality a company might ensure, and they are a source of multiple academic tips. AllAssignmentHelp has a solid collection. Its samples are sorted into wrong categories, but I still picked a random one for review.
Title: American Revolution: Its Causes and a Brief Analysis
Page count: 8 pages
Topic: History
Assessment: This isn't a good essay, not by a long shot. It has a disastrous structure: some paragraphs are only 2 sentences long, with no proper opening or closing statements. Ideas are chaotic, cohesive links are non-existent, and there are mistakes that no native speaker would make, like "arose its head." Worse, the company is outright lying to its visitors. Above this sample, you can find info about an expert who allegedly composed it, but below, the firm states that this sample originates from a random student.
Quality: Low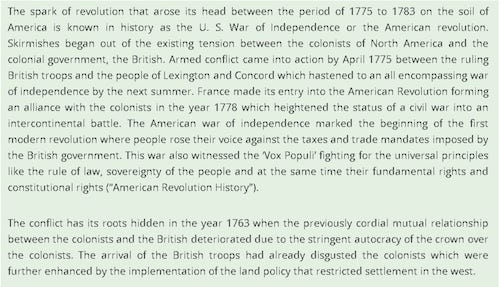 Policies Assessment: Are You Safe in This Company?
Almost no reviews of AllAssignmentHelp mentioned anything about policies, but they should have. If students knew what they were signing up for, they'd never risk doing it. Let's start with privacy: it might be strong, or it might not exist at all. It's unclear because the company doesn't elaborate on it. It warns you to watch out for what kind of info you share. As for third parties, it sends readers to some 1999 guidebook —I have no idea what it is or where to find it. I've never seen such a badly formatted privacy policy before.
Refunds are no better. As I saw during my review of AllAssignmentHelp, it is impossible to return your money once you placed your order. Worse, the company openly states that it doesn't promise any quality. Here's a direct quote: "We give no warranty as to adequacy or appropriateness of the Works for your purpose, the truth or accuracy of any information given on our Website or in the Works…" This is outrageous!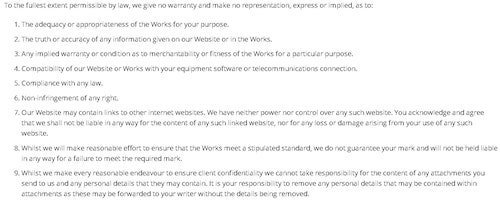 Initiating Chat with Operators
Speaking with operators is a part of every client experience, and that's why I wanted to include it in my detailed AllAssignmentHelp review. The immediate drawback is the insistency with which this site pushes its chat on its visitors. It's impossible to travel between pages without being bombarded with offers to speak with operators. When I decided to do it finally, I had to type my name and email address first— that's not the ideal order of things because what if I don't want to share my contact details without knowing I'll hire this company for sure?
What can I say, these guys are devoted to their work, but they also come across as desperate. You can see one of several exchanges I had with them during my AllAssignmentHelp.com review. Two different people connected with me; one of them was trying to be so quick that they made a typo. Before I had a chance to reply, they sent another message, and another, and another. Such pressure might be overwhelming. Despite this, I enjoyed conversations when I actually joined them. Operators tried to help me, were genuine and heartfelt, and they always responded on time.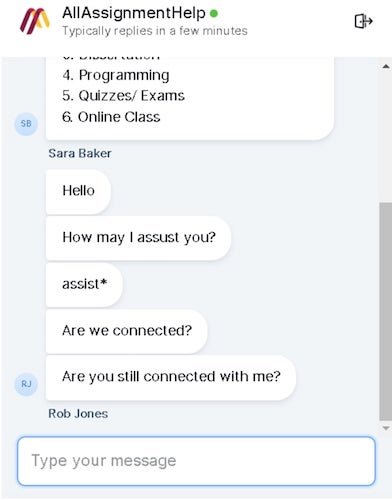 Make or Break It: Quality of Essay Writing
While AllAssignmentHelp.com reviews are largely positive, claiming it to be the best college admission essay writing service, I couldn't put my trust in them. It's great that so many students seemed to enjoy these services: they praised quality and prices, but I needed to make my own conclusions. I placed an order asking for an essay on Sociology of 3 pages. I picked 10 days for a deadline. This is more than sufficient for doing a great job, especially for a professional.
My paper arrived on time. That's where the positives end. Despite a simple topic, I saw multiple issues. Bad structure — introduction was missing, and some paragraphs were too long or too short. Multiple grammar mistakes: the system noticed over 400 issues. The content had a philosophical nature rather than sociological; my writer used first-person pronouns repeatedly, and they consulted invalid sources like Wikipedia. It was a disaster.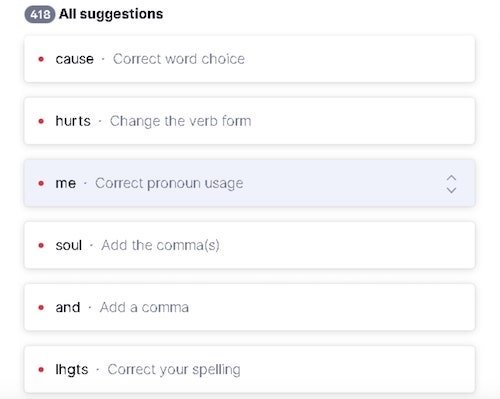 On the Way to Placing an Order
Students shouldn't spend more than 5 minutes placing their order. All top dissertation writing services try to make this experience swift. But AllAssigmentHelp used another approach. It's lengthy, flawed, and uncomfortable.
Use basic order form. It's on your right. You need to point out basic details like your email, subject, and deadline. Choosing a subject isn't convenient as too many options show up, including those with mistakes.

Add instructions. Do it now or promise to do it later.

Confirm the details. You'll be taken to a new page where you need to type the details you've just mentioned anew, plus add new info. This feels repetitive and time-consuming — besides, the system doesn't work properly. I wasted over 10 minutes trying to set my account up because it kept pushing me to other pages.

Log in. Be warned that the system might refuse to recognize you repeatedly.

Pick a writer. There are many writers willing to bid on your order. Select one that you like best.
Pay for your order. Make a payment and wait for the results. Again, expect glitches.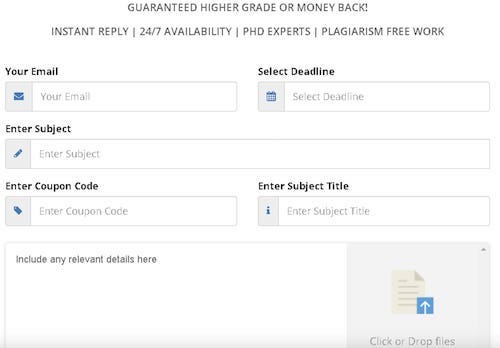 Your Favorite Part of AllAssignmentHelp Review: Prices
This company refuses to show its prices. It's a huge disadvantage. I can only tell you about mine: I paid $15 per page, which is a little pricey but overall affordable. The situation with discounts annoyed me more — AllAssignmentHelp promises 30% discount, which sounds like a dream, but I didn't see a chance to use it. Operators said it applies under special circumstances only.

Attempts at Talking to My Writer
Clients could select writers personally by looking at their profiles. They often have mistakes, like on the screen-shot: "I am a sociologist for 3 years" is a serious flaw. I cannot say much about my own writing. All best coursework writing services give clients a direct way to contact their experts. They encourage communication between them. Is AllAssignmentHelp good at doing the same? No. I sent a couple of messages to my writer, but they replied curtly or not at all. I cannot evaluate their professionalism from one-word answers, so I rate them the way I rated their work.

Rules for Essay Revisions
Unlike most other firms, AllAssignmentHelp doesn't offer limitless revisions. Students could only ask for it once, within 7 days of getting their order. These terms are not friendly. Besides, revisions aren't efficient. My writer failed to correct anything, and how could they when they simply lacked appropriate knowledge and English language skills?
Academic Tools that'll Make Your Life Simpler
I didn't see any reviews of AllAssignmentHelp discussing this aspect, but the company has great tools. They are free, and most of them work properly. Word counters, reference generators, and grammar checkers could strengthen your writing. Sadly, there is no plagiarism checker.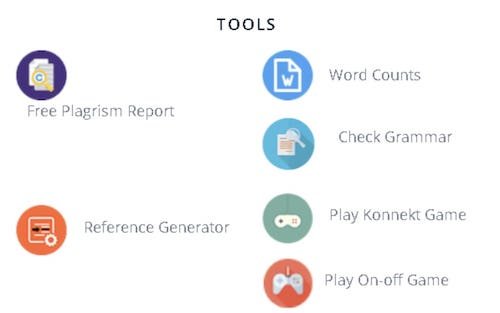 Honesty or the Lack of Thereof in AllAssignmentHelp Reviews
As I stated, there are multiple reviews about AllAssignmentHelp online. They paint a lovely picture of the firm. Alas, I doubt they are authentic.
SiteJabber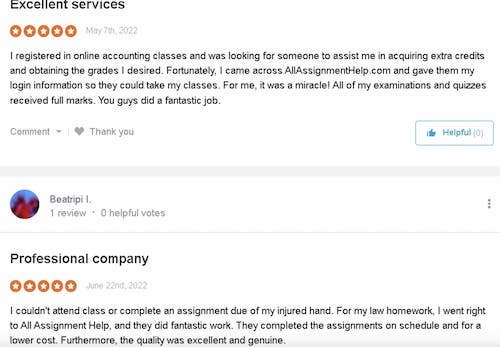 There are almost 700 reviews on this platform, most of them glowing. But upon closer look, they are dubious. People would use the company's name along with .com only in marketing purposes, wanting their writing to appear in search engines. It's a fact. Real students don't do it. The style of comments is very similar, too, down to the word "fantastic," mentions of "class," etc.
TrustPilot

This site has fewer reviews, but they are mostly negative. I found it interesting. Many sound desperate enough to sound authentic, and they mention real managers who work at AllAssignmentHelp, like Susan.
Reddit
No reviews from students.
Social Media
AllAssignmentHelp has abandoned its Facebook, Twitter as well as Instagram pages.
Faq
Is AllAssignmentHelp legit?
Yes. This is a real company that has been around for a while. It serves numerous students, and it presents legal contact details that you can use to contact it.
Is AllAssignmentHelp safe?
No, this is not the safest company. It promises nothing, and it takes no accountability for anything. Your privacy might be in danger because there is no telling what these guys might do.
Is AllAssignmentHelp reliable?
Not at all. It can let you down in the worst way by submitting an essay of poor quality with no real opportunity for timely revision.
Is AllAssignmentHelp scam?
Despite all the drawbacks, this is a real firm that doesn't scam its clients, at least not directly. If you order an essay here, they'll provide you with one. But it might look good, or it might be terrible — you never know.