Our verdict: Not Recommended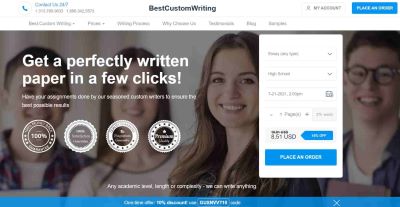 Short overview
Minimal deadline:
6 hours
Guarantees:
No Plagiarism, Premium Quality, 100% Satisfaction Guarantee, Refunds
Payment Methods:
Available Services:
Essays, Research, Brochures, Memo, Discussion Post, Poem, Dissertation, Thesis, Editing, etc.
Extra perks and features:
Samples, Blog Articles
Summary
I decided to diversify my work and write the BestCustomWriting review, even though I promised that my new project would start only around the next month. But I got two requests in a row about this company, and I took it as a sign that I should hurry up. BestCustomWriting is a controversial firm: it appeared in 2009, which implies rich experience in the academic sphere. At the same time, there are few reviews about it online, and the ones I located are either negative or they sound fake as hell. Its website doesn't look half bad, but it malfunctions and has mistakes in content, and while prices are low, some odd info about them damages the picture. Look through my findings and decide if placing an order here is worth it.
Pros
Essay writing has low prices
Samples are available
Website has informative content
Cons
Negative or fake BestCustomWriting reviews
Revisions lack efficiency
Lacking writing quality
Writers make mistakes in communication
Top 3 services
VIP Support
From $14.99 per page
PhD Writers on staff: 80%
From $12.99 per page
Website and Its Design and Content Analysis
As I do in almost every case, I decided to start my BestCustomWriting.com review with a website overview. It looks presentable, but I wasn't overly impressed. The pic reflecting a group of happy students is generic and boring — personally, I prefer logos with more soul and creativity in them. The layout is convenient, as you can see relevant info by scrolling down, but some of it is misleading or fake. For example, the company claims that 92% of its clients place more than 7 orders with it. This cannot be true. All research shows that a big chunk of students doesn't place more than one order. The average number is 3-4 orders per student, but 7? This is a fairytale with no basis in reality.
The content is good since it is informative. There is no denying it. There are BestCustomWriting reviews, prices, writers' profiles, explanations about discounts, info about available services, and other stuff. This is vital for forming clients' understanding of what they could find here. Most of it is fluent, but I found some mistakes that annoyed me. For instance, "this rights" is a glaring error that any good editor would have caught. Managers should have shown more care when working on their websites.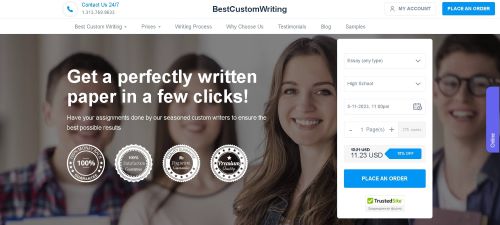 Available Academic Services and Collection of Samples
Is BestCustomWriting good at meeting the needs of different customers? Yes. It supports general essay writing, editing services, poem creation, lab reports, serious projects like dissertations, and many other similar assignments. Basically, whatever option you need, you have every opportunity to find it here on this platform. Students could also pay for the entire course in advance — this is a unique offer I haven't seen anywhere else.
There are also samples, something I appreciated a lot. If you've been with me for a while, you know that TopWritersReview always welcomes these free essays that cover various topics. They help students grab insights for free. But my joy was short-lived: I saw only 4 samples at BestCustomWriting.com. This is laughable, and this won't really be helpful to anyone. In over a decade of its work, this agency could collect hundreds of thousands of sample papers. I considered its so-called collection useless, but I still decided to try a sample and check its quality.
Title: The Sea and Mrs. Ramsay
Page count: 1-page
Topic: Literature
Assessment: This sample has a satisfying quality. While it has some unfortunate constructions and informal language, like phrasal verbs or the use of words like "but" at the start of the sentence, it can boast of a strong thesis, a good choice of quotes, and interesting ideas. I liked it. The only issue is that, as I mentioned, such a small collection will not be useful.
Quality: High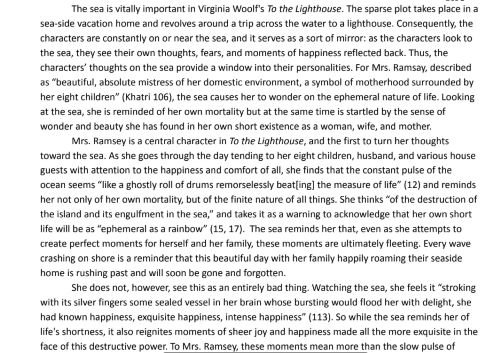 Looking Into Policies Guiding Client Experience
Most reviews of BestCustomWriting never said a word about policies. This is extremely common as students rarely bother to read the rules they and the firm they choose are obligated to follow. They hire a writer and hope they'll receive the best admission essay writing service anyway. Unfortunately, this isn't always the case. This particular company seems to have good privacy policies: it collects only basic info, allows clients to ask for its deletion, and doesn't distribute it. But I wasn't entirely satisfied. There are few details displayed, and many other points are missing — for instance, the list of parties who could access your data is definitely not complete. It takes pages for other companies to describe their privacy policy — this one used only a couple of passages.
Some reviews of BestCustomWriting I got complained about unclear refund rules, and I agree. There is little data on specific circumstances in which clients could ask for their money back. This option is present, which is good, and the firm even claims that it could return all 100% of the money to you. But is it really so? People who contacted me said they didn't receive any compensation despite their complaints. One person got 15%, which is nothing. These policies should be much more detailed to make sense and inform clients of what they are getting into.
Talking to Craft BestCustomWriting Review: Chat with Operators
Operators set the tone for a client's interaction with the company. If they are polite and helpful, it's always a big advantage. In the case of BestCustomWriting, I had mixed thoughts. Yes, these guys are great: they are always willing to listen and give useful advice, but their replies take ages to arrive. The average time should be 10 seconds. You might still be waiting for your reply in 10 minutes. This is unacceptable, especially since most students feel nervous and want to get their answers as soon as possible.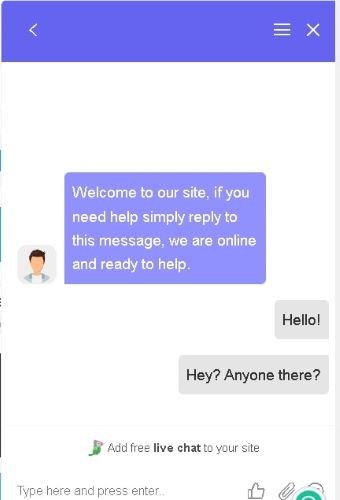 Essay Quality: What My Order Looked Like
There aren't many BestCustomWriting reviews, and those I saw were largely critical. They complained about late deadlines, bad grammar, and failed instructions. I hoped that my experience would be better. I asked for 5 pages of play analysis, setting a deadline of 2 weeks. This is a standard combination that every academic agency should be able to deal with.
Sadly, my experience echoed what I read in BestCustomWriting reviews. My order was late by 6 hours. This is a big delay that could have resulted in my utter failure as a student if my order had been real. Content had grammar or punctuation issues: a reliable grammar checker found over 100 problems, but I've seen worse. Many of these errors were minor. The bigger problem was the quality of the paper content. It was empty of any real ideas. My writer presented some generic thoughts and then recycled them again and again until the conclusion. This work lacked originality and depth, and it wasn't college-sufficient.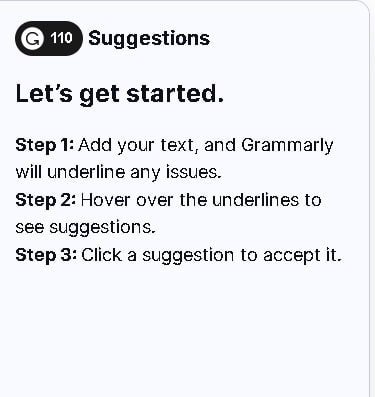 My Journey through Placing an Order
Another aspect no BestCustomWriting.com reviews discussed is order placement. How to do it in this agency? The process is fairly simple, but it has its issues.
Fill in the order form. It's on your right. Pick the type of essay, academic level, deadline, plus the size of an essay. Stuff with deadlines is complex: I tried to pick the right option several times, and I failed, the system kept glitching.
Click "place an order." This will take you to the next page. It shows other questions you should answer, such as your field of study, citation style, etc. It also displays other BestCustomWriting offers. Clients could request help from one of the top 10 writers or a native speaker. This costs extra, and this is unacceptable. There should be no bargaining on the quality level.
Create an account. Share an email or log in with one of your social media accounts.
Pay for your order. This company supports a wide variety of payment options, which is a plus. Choose one of them and make a payment. After it, wait for your essay's arrival.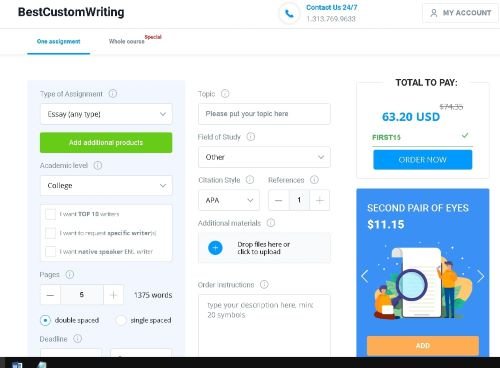 How Much You'll Pay for Each Service
Prices are mostly a strong side of BestCustomWriting. Most of them are affordable, and discounts are great. They reach 17% for first-time clients: point out your email, and the discount is yours. Those who place regular orders could enjoy a permanent 15% off. But I saw some issues here. Check this table out.
| | |
| --- | --- |
| Service | Price |
| Essay writing | $13.21 |
| Editing | $13.21 |
| PowerPoint | $10.56 |
| Dissertation writing | $32.93 |
Dissertations are extremely expensive, disproportional. So, PowerPoint also costs a lot, and editing costs as much as writing. I don't get this system.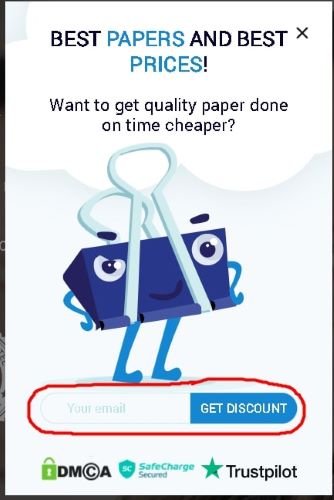 My Opinion on My Writer
Speaking with my writer is a small but relevant part of my detailed BestCustomWriting review. They provided bad quality, and they made multiple errors in communication. I didn't want to hurt them because they sounded nice, but they weren't a native speaker, and it showed. They also couldn't understand what I wanted.
Facts to Know About Revisions
Revision policies aren't good here, as I saw during my review of BestCustomWriting. Clients have only 3 days to place their request, and it must be detailed. Worse, revisions could be completed within 14 days — this is crazy as all college deadlines would pass by then. I tried asking for revision right away, but they kept telling me I didn't provide enough justification, so I gave up eventually.
Academic Tools for Students
There are no tools on this site. No conclusion generator, no thesis maker — nothing but 4 samples. This is annoying, considering how old this firm is.
What BestCustomWriting Reviews Say
Seeing feedback from clients is essential for drawing conclusions. If you want great thesis writers, try going through dissertation writing services reviews and selecting the best providers. I did a similar thing with BestCustomWriting, and the results were underwhelming.
SiteJabber

There are only several reviews on this site, and only three seem to come from its clients. Two are negative, one is positive, and one is complaining about a bad carpet. Yeah, I didn't get what it was about, either. The point is, clients don't seem impressed.
TrustPilot
No reviews at all. This is a popular platform where most people leave their comments. The fact that they didn't is strange: I took it as a red flag.
Reddit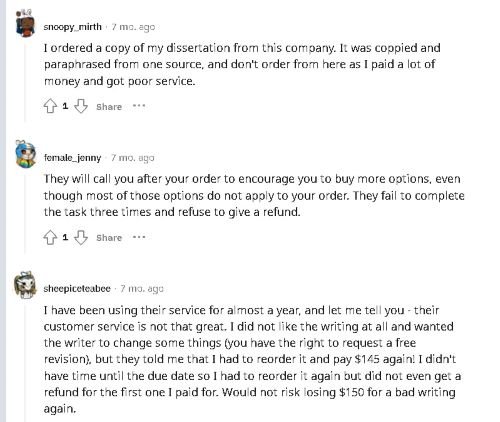 I found only negative comments on Reddit. This was frustrating.
Social Media
BestCustomWriting has abandoned Facebook and Twitter profiles. Its Instagram is also not being updated.
Faq
Is BestCustomWriting legit?
It sure is. BestCustomWriting is a real company that provides writing services in the form of different samples.
Is BestCustomWriting safe?
It seems safe, but its policies aren't detailed enough, and they don't provide all the information.
Is BestCustomWriting reliable?
No, reliable is not the word that could describe this company. Its work has dubious value, and its writers aren't all qualified, meaning that they could make mistakes.
Is BestCustomWriting scam?
Fortunately, it is not. This company is legit, and it will provide the writing services you requested, even if their quality doesn't always meet clients' standards.