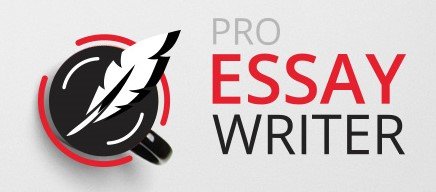 ProEssayWriter Review
Welcome to our review of ProEssayWriter.com. This is our official write up of ProEssayWriter. We have investigated this service in response to questions and comments that we have received from our followers who are considering using this service. In order to gather as much information as possible, we took the following steps:
Placed an order for an essay from ProEssayWriter

Reviewed that order for accuracy

Read customer reviews and testimonials

Compared prices with similar writing services

Searched for discounts and coupon codes

Researched the BBB and customer review sites to determine that ProEssayWriter.com is not a fraud or scam
Our criteria is consistent across the board. As we reviewed this service, we took the following things into consideration:
Does ProEssayWriter deliver products on time?

Is the company reputable?

Do they follow the student's instructions?

Is the writing of adequate quality?

Are the prices competitive?

Is the website easy to navigate?

Are there any extras for students and other customers?
Factor 1: Types of Writing Services Offered
This service only offers academic writing. We purchased a college level essay. Other services include term papers, research papers, lab reports, book reviews, critiques, summaries, personal statements, and more. It does not appear as if they offer resume and CV writing, or business copywriting.
Factor 2: Trust/Reliability
All indications are that this service is trustworthy enough to provide products for payment. We found no complaints of lack of delivery, fraud or other issues.
Factor 3: Level of Quality
Quality is the one area that is most problematic. The paper we received was simply not acceptable for college level academics. There were many errors that should have been caught in editing. In addition to this, customer support was rude and dismissive when we called with concerns.
Factor 4: Pricing/Payment
Prices here are on the high side. We paid nearly 20 dollars for a college essay. That is quite a bit. When we consider the lack of quality and support, we don't believe the cost is nearly worthwhile. We were able to apply a promo code to save 15% off. This would have been a nice savings had everything else been to our satisfaction.
The company recommends using Paypal. We did this, and were able to make payment without any troubles.
Factor 5: Additional Important Considerations
ProEssayWriter does offer a blog. It is updated fairly regularly, and the content is pretty interesting. Unfortunately, in this case this extra content does not do enough to make up for the other issues we encountered. We did not see any videos, tutorials, or other beneficial content.
We can say that the website was relatively easy to navigate. We were able to place on order easily.
Concluding Comments
After our experience with Pro Essay Writer we are unable to endorse this writing service. We considered many pros & cons. Unfortunately, our rating is poor. The prices are simply too high for the level of quality offered. We also had issues with website navigation, and with customer service. Overall, there are just too many problems here. Instead, please consider one of the other services that we have recommended.
I appreciate that you are able to get assignments out quickly. The papers are written well. However, graduate-level writing can be improved. Graduate-level writing does not have "fill words."

the support team here are just all at sea. they know absolutely nothing about their own services! unacceptable and cant recommend to anyone

I WANT MY MONEY BACK!!! My coursework was 100% OFF-TOPIC!!!!
View All comments