Our verdict: Not Recommended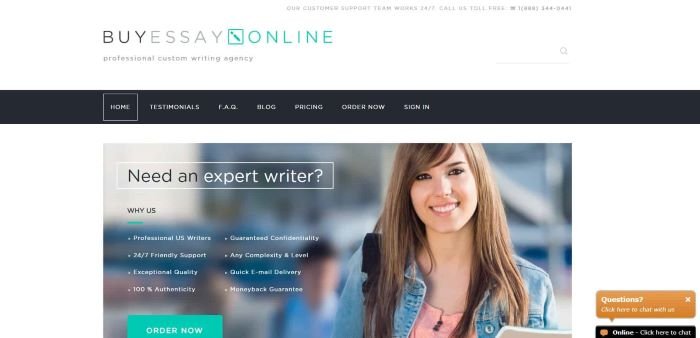 Short overview
Minimal deadline:
3 hours
Guarantees:
100% Originality, 24/7 Support, Refunds, Confidentiality, US Writers
Payment Methods:
Available Services:
Writing, Editing, Proofreading, Other
Extra perks and features:
Blog articles
Summary
BuyEssayOnline review is among multiple projects I planned to cover this month, and I'm happy to finally get to it. The company appeared in 2012 as a division of a larger agency, and from that point on, it's been offering various kinds of academic services to students. Despite its sufficient experience, it has few online reviews, and I had questions to most of them — but we'll cover this later together. Paper prices are high, and though BuyEssayOnline has impressive service diversity, not everything is as perfect as it seems. Lack of samples and unclear picture of available academic options make students' choices limited. A blog with articles and support that works 24/7 brighten the picture, but what about quality? Is it good? For answering this complex question, I made my own writing request, and if you stay with me throughout this journey, you'll see if this agency deserves your attention.
Pros
Modern website design
Numerous available services
Articles on interesting topics
Cons
Quality is not always great
High essay prices
Few reviews from clients
Weak revision attempts
Top 3 services
VIP Support
From $14.99 per page
PhD Writers on staff: 80%
From $12.99 per page
Judging Website Content for BuyEssayOnline Review
When working on essay writing services reviews for my readers, I often start with website analysis. What is the first thing you and other visitors see upon accessing a website? Its design, layout and content. I firmly believe that every company should look its best no matter what goods it provides, and I was impressed with BuyEssayOnline as soon as I saw it. Modern design, high-quality picture of a female student, concise descriptions of guarantees and main features — everything appears prestigiously business-like. Page layout is great, too: if you scroll down, you'll find more and more info. But my positive feelings lasted only for the first several minutes. They changed once I looked deeper.
The more visitors scroll down, the more overwhelming info becomes. I found a lot of irrelevant things in tiny font that made it difficult to read anything. My biggest issue was fluency and sections. BuyEssayOnline.com should have paid closer attention to what text decorated its platform. Some lines are fluent, but others not so much. A couple of examples: "we serve the writing needs of students" is repeated twice in a row right on the homepage, in "friendly support" category. "We are so confident about the quality of the papers that we produce that we guarantee" sounds wrong because the word "that" is overused. "To request for free revisions," "we boast to have" — these are just some problematic sentences. If these guys couldn't proofread their website, how can anyone trust their writers? There is also no specific info about what services the firm provides, which is a big minus.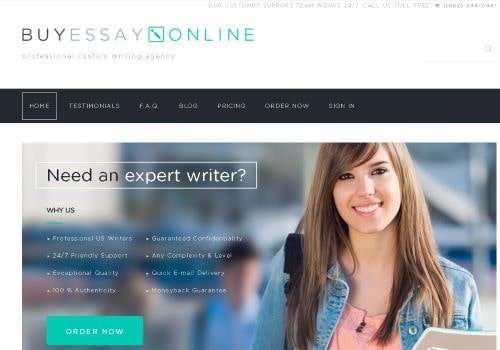 A Sea of Services for Your Choosing
After seeing some BuyEssayOnline reviews, I knew that the company provides numerous services for its customers. My biggest criticism is that there is no place on its website where you could actually see them. If you want to learn what subjects and types of papers you could order, whether college admission essay writing service is present or not, you'll have to make account and start filling in the order form. I did just that, and this is where I found what academic options are on offer. Students could ask for essay writing, editing, proofreading, or other. The latter means every type of college help you can envision, from programming to rewriting and presentations. All existing subjects are present, I honestly felt tired simply from reading the list with them because it's endless. This is great and I appreciated how multifaceted BuyEssayOnline is.
What I didn't like and what could have been a big part of my BuyEssayOnline.com review is samples — or rather, their absence. Every respectable academic agency tries to make its platform as useful for clients as possible. Some provide the best essay conclusion generator for students, others have samples, which are free examples of essays on different important topics. This firm has neither. I expected more, considering how long it's been operating. Samples play a huge role since they prove that managers care about students as individuals, not only as potential bags of money.
Guarantees of Privacy and Quality
Is BuyEssayOnline reliable? I struggle to answer this question. Most websites offer their future clients detailed privacy & quality policies, but not this one. You need to go to FAQ section and read the answers there for understanding how the system works. Yet even there, policies and explanations aren't explicit and they lack details. If you don't like your essay, revision option is available within 10 days, but there is no info on how long it might take or what other demands are.
Same goes for information about confidentiality, and BuyEssayOnline reviews aren't big help in this area. The company promises to never sell clients' data or share it with writers unless it's required for a task, but what about advertisers? How long does the agency store this info? No one knows because these details are absent. Refunds exist, but only partial: even if your writer is late with their essay, you won't return all the money you've paid.
Customer Support: Professional or Impatient
For creating detailed BuyEssayOnline review, I spoke with different operators, and my impressions are mixed. They are slow-ish. Usually, I had to wait for around 3 minutes to get replies to the simplest and most basic questions, and while this isn't the worst result, it's far from the best. Waiting could be annoying, especially when you're in a hurry. My first operator was polite and friendly: it took some time before they answered my question, 10 minutes in total, but reply was comprehensive and on point. But other guys gave me a headache. They were reluctant to respond, gave me copy-pasted text that didn't address my questions, and their messages had mistakes. Each interaction ended more or less positively, but the steps that took me there were tiresome.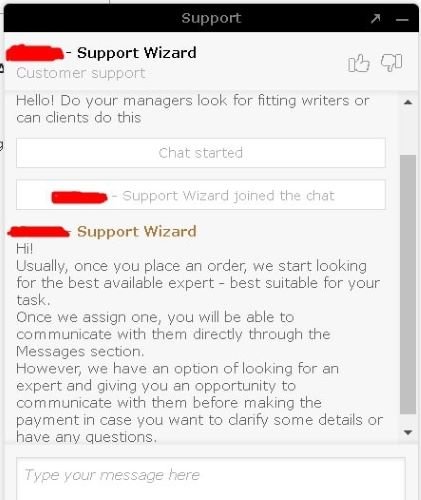 Is the Quality Worth the Price?
Since there aren't enough trustworthy BuyEssayOnline.com reviews, I had no idea what my expectations should be. I asked for high-school level essay of 5 pages on Food Science, and I paid $92.75 for it. This is a lot, so I hoped for great results. Alas, this wasn't the case. Let's start with the fact that my essay arrived two hours later. That's not a big delay but it is substantial enough to be bad. The quality was even worse. I asked for 5 sources but the writer used just 3. They were outdated. My paper had 182 language issues, which is a lot for this size! Many stupid grammar and punctuation problems made my eyes hurt.
Content wasn't good either, and I wish more reviews of BuyEssayOnline reflected this. Yes, I ordered high school level, but it sounded too juvenile and basic. Ideas were weak and links between them barely functioned. I was very disappointed.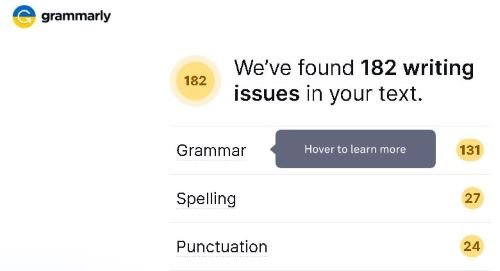 Steps in Hiring a Writer
For expanding the base of BuyEssayOnline reviews, I'm going to cover the steps needed for placing an order. This process should be simple. In this case, I was miffed a little.
Create an account. Before accessing order form, make an account by sharing your name, cell number and email. This is inconvenient since many students want to see what steps they'll have to follow before sharing any data.
Major details. Select type of service, like writing, proofreading or editing. Pick a deadline, academic level, and essay type. Then decide whether you want a native English speaker or someone with English as a second language. BuyEssayOnline offers both. Again, I'm not fond of such choices — I believe that any expert needs to have excellent grammar skills. Whether they are natives or not is irrelevant, but such division means that the company values one group more than the other.
Share specifics. Type your title, settle on a preferred page count, select formatting style & number of sources. Upload files and/or insert text with your instructions into a box.
Review info. Is everything correct? Double-check your details. It took me several tries to place an order because if you make a mistake, after this stage, you won't have a chance to correct it.
Pay for essay. Choose payment method you like and pay for your paper.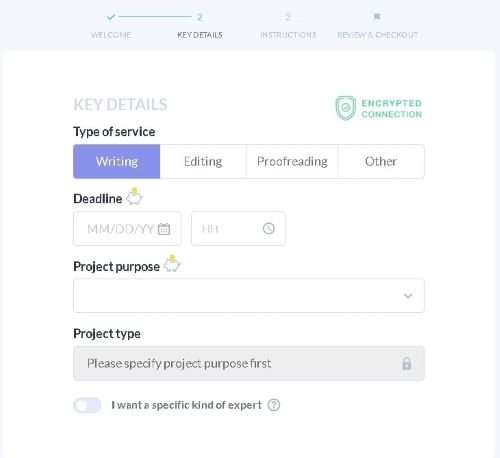 Paying for Essays at BuyEssayOnline vs. Elsewhere
Did reviews of BuyEssayOnline say anything about prices? Not much, so I tried to discover them personally. Unfortunately, the company overcharges its clients. Average price in other firms is about $14 per page. Look how much you'll have to pay here.
| | |
| --- | --- |
| Services | Price per Page |
| Simple essay | $17.55 |
| Proofreading | $9.96 |
| Editing | $11.70 |
Discounts exist, but you'd need to chat with operators or call a company to find out more. I didn't ask for it.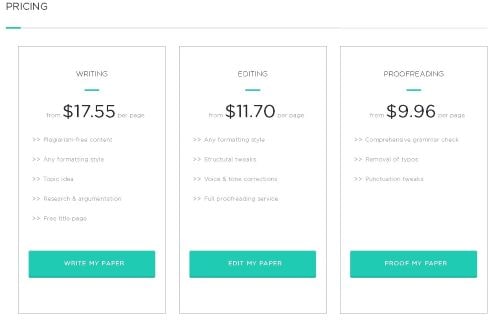 Who Comprise Writers' Team
Like I've mentioned in my review of BuyEssayOnline, there are two types of writer categories you could pick: native speakers and fluent people. You could also ask for the best expert for additional price of $5.63 per page. I never appreciated such approaches. My writer wasn't professional and I cannot say good things about them.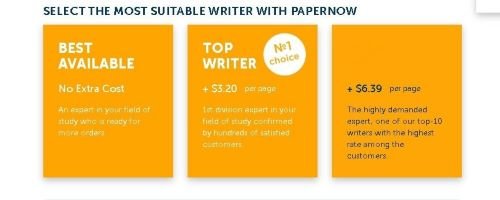 Did the Writer Revise My Paper?
Is BuyEssayOnline good at correcting its mistakes? Not in my experience. I had to wait for 5 days until my revised paper arrived. It got better, that's true: the writer increased sources to 5 and tried to proofread the essay, but other issues remained. Language problems were plentiful as well.
Extra Features for Students
When composing personal statement service review or describing other firms, I look for free extras. This could be samples or other tools. I found nothing but a blog in BuyEssayOnline. It has an average number of articles and they are interesting — they even have topics examples. Ultimately, though, it's not enough.
Looking for BuyEssayOnline Reviews
This agency has almost no reviews. Even sites like SiteJabber and TrustPilot didn't bring me any results. I had to settle for Reddit + the company's site. I found no social media pages or comments.
Reddit
Most reviews are negative, like this one. Granted, this poster has just one review in their account, which doesn't make them reliable.

BuyEssayOnline
The company has 11 reviews on its own website. Look at them: some sound authentic, but others are salivating with excitement and offer too many irrelevant details. I don't trust them entirely.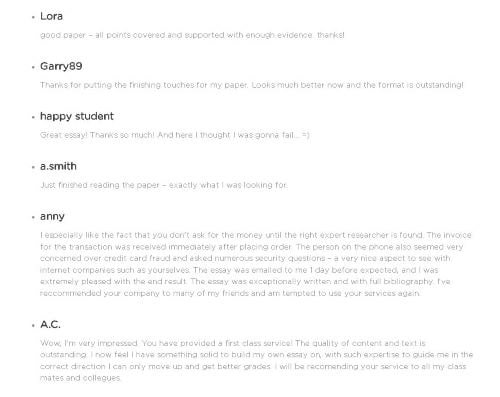 Show Me Your Top Services
Faq
Is BuyEssayOnline legit?
The company is a part of GlobalWriters LLC, which is an officially registered entity that's operating in academic writing sphere. It is absolutely legit.
Is BuyEssayOnline safe?
Not entirely. Policies about safety and confidentiality are vague and there are no hard guarantees that your data will be safe.
Is BuyEssayOnline reliable?
In a general sense, no, it's not, because numerous students don't get what they ordered. Bad quality and failed deliveries are a frequent complaint.
Is BuyEssayOnline scam?
No. Clients receive their projects sooner or later, as BuyEssayOnline reviews indicate. This company won't dismiss you and cut off contact with you after you paid for your order, but its quality might be dubious.