Our verdict: Not Recommended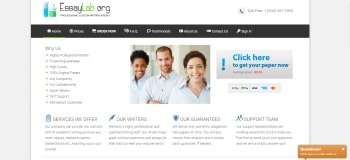 Short overview
Minimal deadline:
3 hours
Guarantees:
100% Original Content, High Quality, Refunds, All Subjects Covered
Payment Methods:
Available Services:
Essay writing, Editing, Proofreading, Applications, Dissertations, Lab Report, Speech, etc.
Extra perks and features:
Blog
Summary
All companies try to entice potential clients by promising the best kind of writing. My EssayLab.org review sought to check what the real situation is in this particular agency because two of my most frequent readers expressed curiosity about it. EssayLab has an interesting name: it positions itself as a high-profile helper of students, offering assistance regardless of what they are studying or how complex their project is. It appeared in 2014, so its experience is extensive. Its site leaves a lot to be desired, though, and a lot of information on its platform is confusing. What surprised me most was the absence of Essay Lab reviews online. The older an agency is, the more feedback it generates, but this is not the case here. The three most common review platforms have nothing about EssayLab, and those that do aren't reliable. I read the policies, chatted with operators, placed an academic order and exchanged some words with a writer. My findings were not pleasing: quality doesn't meet acceptable standards, prices are too high, and communication is limited. Are you interested in learning more? Then try this review! It has every answer, and it'll help you decide whether EssayLab deserves your money.
Pros
Nice operators who're ready to help
Multiple services available
Good essay revisions
Cons
Expensive prices for services
Almost no EssayLab reviews
Lack of samples and tools
Insufficient info about policies
Dubious essay quality
Top 3 services
VIP Support
From $14.99 per page
PhD Writers on staff: 80%
From $12.99 per page
Website and Its Interface
In most cases, it is easy to understand how much a company cares about its reputation. Almost every best essay writing service has an impressive design with elements that stay in the mind of visitors for weeks to come. I didn't know what I should expect upon visiting EssayLab.org, but since it has 9 years of experience, I thought it'd impress me. I was wrong. This site looks like it came straight from 2000. Images that look unnatural, walls of text, no unique color combination and a typical boring picture of random people in the center — this is how it greets its future customers. I snorted when I saw all this, and when I started reading the content, I could only shake my head in disbelief.
It is painfully clear that the company asked an inexperienced non-native speaker to prepare its website. I'd like to add examples to my EssayLab review, so here's one: "We appreciate your choice to deal with our company." This line sounds unnatural, native speakers don't speak like this. "In order to enable a student attain" has a grammar mistake, which is just the tip of the iceberg. Errors, problems, and awkward phrasings are everywhere. From better aspects, the website offers three ways of contact: chat, email, and a phone number. It doesn't hide info about its prices and has a detailed FAQ section.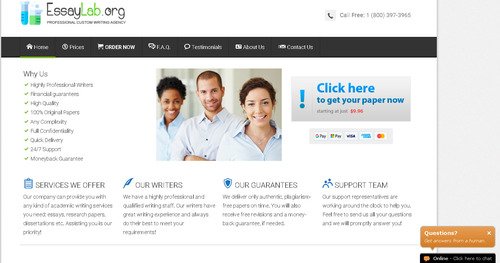 Services and Samples: What Can You Order?
I wanted to see what EssayLab offers because the diversity of services is always important. Students need to know if a company they consider hiring works with their subject or type of task. At first, I felt a little surprised because the website focused on editing. I began to think that EssayLab doesn't do writing, but it turned out to be yet another unfortunate use of English from their end. Clients could order anything from writing to proofreading, re-writing, presentation, etc. Essay types are also diverse: you could ask for lab reports, articles, summaries, dissertations, simple research, term papers, and applications. A huge number of subjects is on offer, so I was happy with these findings.
What I hated was the lack of paper samples. Reviews of Essay Lab didn't complain about it, but it's a serious transgression. Experienced companies must have a collection of free essays on academic topics that represent the works of their writers. Without them, a potential customer cannot see what quality they might count on.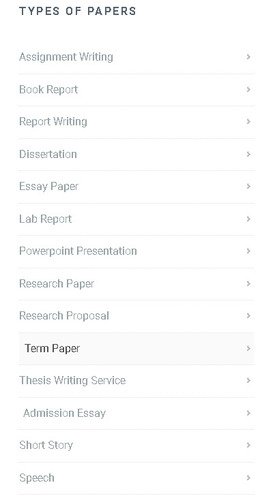 Privacy, Revisions, and Refunds: Are You Safe?
Is Essaylab.org reliable as a company? No. Because its clients have no idea what its policies are. The only semi-acceptable policy concerns refunds: EssayLab explains how much you can expect to return and in what cases. But it doesn't mention when you must ask for your money and gives vague replies about how to do it. Same concerns revisions. They are free and might be requested within 10 days after a paper arrives, but there are no specifics. You cannot know how much time revisions take or when they are applicable.
But the privacy policy is even worse, and if there were any EssayLab reviews, I'm sure they would have mentioned this aspect. By saying 'worse', I mean that such a policy doesn't exist! The company doesn't provide it. It mentions briefly that you're safe, but this is it. No details, no clarifications — this is the most outrageous approach I have ever seen.
Ways of Contact: How Operators Work
Is EssayLab good at answering questions from clients? There is no easy answer here. Let's start with the fact that communication in this company is problematic. Its chat works from 9 am to 9 pm — it's useless to contact them any other time because they won't be there. If you need help at night, you need to email managers. You also cannot contact your writer directly. From my experience, managers and writers are useless in terms of replying: they do it rarely, and you might fall asleep as you're waiting. The operators were lovely when I got to them. They showed support and helped me understand how the website works. Another issue is that before you reach them, you need to share your personal data and pick a specific question from the list of options. It's not the fastest or most convenient method.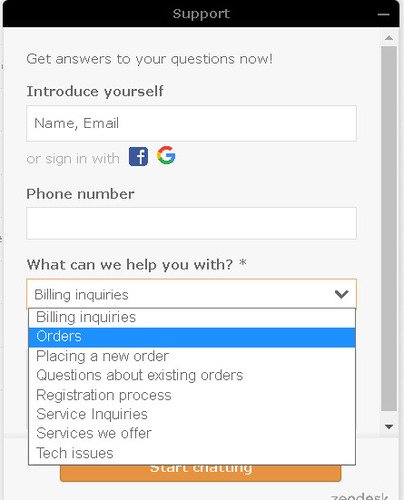 Assessing Quality of the Essay
To make certain I have a detailed EssayLab review, I ordered an essay on food science. It had 5 pages, and I expected it back in 2 weeks. I paid about $100, which is a lot, but I liked that one page has 300 words. Other firms offer only 275. My paper was waiting for me in my mailbox on time, which was a plus. But my eyes hurt just from looking at it. There were 112 language problems with grammar, punctuation, and word choice. My writer included only 3 huge paragraphs: this turned an essay into a wall of text. Out of 4 points, only 2 were explored, and three out of five sources were not academic. I was forced to place a revision request.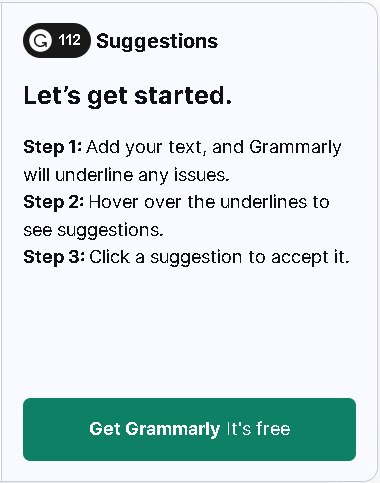 Steps for Placing an Order
Simplicity means the world when it comes to urgent matters like ordering academic help. I firmly believe that the best college admission essay writing service must have a simple order placement system. Authentic EssayLab reviews are non-existent, so I'll list the steps myself.
Share your email. You need to create an account. After clicking "order now," you'll be taken to a new page with a request to provide your email.
Add key contact details. Come up with a password, and give your name + phone number.
Choose the type of service. Pick between writing, editing, proofreading, or other. Settle a deadline, academic level and essay type, and decide if you'd like a specific category of writer. The choice is between a fluent writer and a native speaker.
Detail your project. Choose spacing and formatting, and upload your instructions. Indicate your subject here, too.
Review and pay. Make certain you outlined everything; pick a payment method you like and fill your account with the required sum.
Check email. Your essay will be there by your deadline.
This process is too lengthy. It's not solid since my page refreshed itself randomly once, which resulted in me having to start from the beginning. There are better systems out there.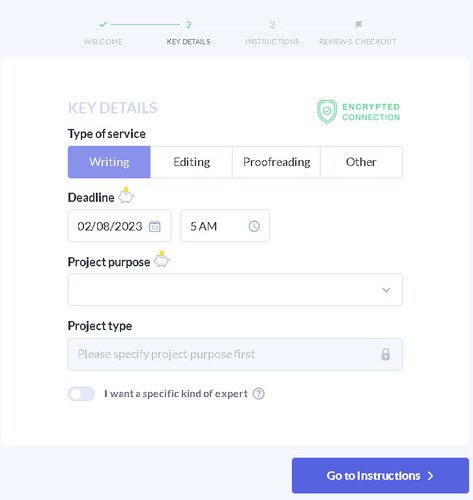 Money Part of EssayLab Review: How Much Is It?
All students are anxious to see how much they have to pay for their essays. Is EssayLab expensive? Unfortunately, you won't like the answer. Look at how much this firm charges.
| | |
| --- | --- |
| Services | Minimal Price per Page |
| Essay writing | $17.55 |
| Editing | $11.70 |
| Proofreading | $9.99 |
These prices are too high. It's okay for dissertation writing services to cost this much, but simple essays must be cheaper. The discount is only 5%, and you have to deserve it by placing more orders. I was greatly disappointed.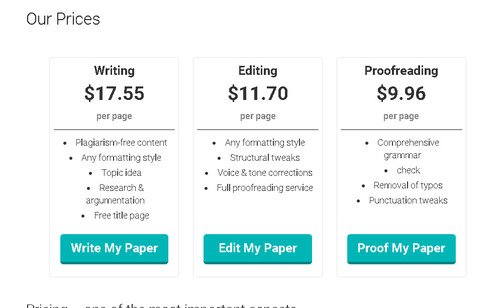 My Thoughts about Writers
Is EssayLab legit when it comes to writing quality? It's difficult to evaluate all writers when I worked only with two. My first writer was terrible: they didn't know English well, were inattentive, and had no idea what academic rules were. But my second writer revised the paper and turned it into a masterpiece. I can conclude that EssayLab has various employees: some of them are professional, and others are not. The choice between "fluent" and "native" writers, which comes at an extra price, proves that quality standards differ here.
How Revisions Work
I asked for revision during my review of EssayLab, and the results amazed me. My paper returned in a day, and it looked perfect. There were no serious language issues, my instructions were followed, and the writer picked fantastic sources. It was clear that a new person was working on my order. I was happy, though this didn't cancel out the initial failure.
Are There Any Extras?
There is no info about tools in the existing reviews of EssayLab, and it is not surprising since there is none! A respectable firm always provides a conclusion generator and plagiarism checker, but despite working for so long, EssayLab remained useless and unbothered by its visitors' needs. It offers free perks in the form of email delivery, title page, and revisions. Thanks a bunch, it's not like these features are free in any other company or something. This misleading approach is a red flag.
Shocking Essay Lab Reviews
Real companies always have feedback from clients. It can be good or bad, but it must exist. EssayLab doesn't have anything. I don't know why since these writers provided me with a good paper in the end, the lack of reviews is odd.
There is no mention of this company on any review sites - SiteJabber, TrustPilot and Reddit all offer 0 details about this provider.
EssayLab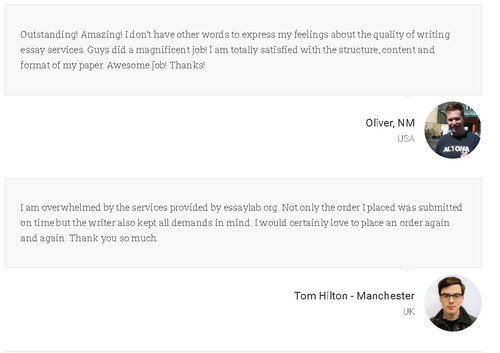 The company's site is the only place where I found several EssayLab.org reviews. And let me tell you, they look horrifyingly fake. Just look at them. They have pics, names, and even locations of alleged students! This is madness, no real student would ever agree to post a review exposing them like this. Then check the content of the reviews above: they sound like buying essays here is some magnificent drug that makes them want to place more and more orders. Absurd!
Social Media
The company doesn't have any social media, which is also suspicious.
Show Me Your Top Services
Faq
Is EssayLab.org legit?
This firm works legally: it's officially registered and has been working without problems for almost a decade.
Is EssayLab.org safe?
It's impossible to say as the company doesn't share its privacy policy with anyone. There is nothing but generic mentions on its website.
Is EssayLab.org reliable?
It depends on what writer you get. Many of them lack qualifications and produce subpar content.
Is EssayLab.org a scam?
No, it is a real company with real writing and editing services. It might provide weak papers, but it won't leave you stranded, either.