Our verdict: Not Recommended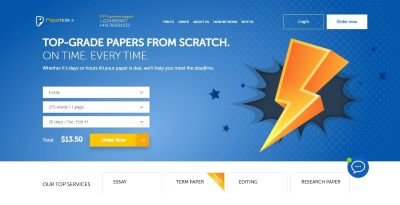 Short overview
Guarantees:
Timely delivery, 24/7 Support, No Plagiarism, Confidentiality, Free Revisions, Refunds
Payment Methods:
Available Services:
Writing, Assignments, Dissertations, Editing, Proofreading, Rewriting
Extra perks and features:
Blog articles, Alternative Payment Systems
Summary
Even before I started PaperNow review officially, I knew it had mysterious origins. My readers, who always hope to find legit services for good prices, shared their questions with us, and I delved into exploring them. It's impossible to understand when and under what conditions PaperNow emerged, but the earliest reviews date back to 2018, so it has at least 4 years of experience. This isn't much. The website is informative, and the agency has 1200 writers, but operators and managers don't produce the best impression. Prices seem excellent, yet they hide more than you might catch at the first glance. Follow my review as I investigate PaperNow and the services it provides!
Pros
Nice design
Wide specter of writing services
Cheap prices for help
Cons
Bad paper quality
Late deliveries
Inconsistent policies
Low level of communication
Top 3 services
VIP Support
From $14.99 per page
PhD Writers on staff: 80%
From $12.99 per page
Start of Paper Now Review: Assessing Website
To see if a company is trustworthy, I look into its past and analyze how it got to the position it currently holds. This was difficult to do with Paper Now. It doesn't disclose the length of its experience, and it doesn't share details about who or what created it. I had to track down customers' reviews to see how old they are. In the 'About Us' section, the firm uses generic descriptions and makes some mistakes. For example, it claims to work "27/7." Language issues seem to be a common problem, I found them all over the site. Managers should do a better job proofreading everything and watching what kind of content they post.
Design is vivid and a lot of vital info is provided, from prices to FAQ to details about services. But Paper Now's website seems to be flawed. Sometimes it works ok, sometimes you need to wait until it becomes accessible again. You can see the confirmation of this on the screenshot: I had to wait for ages until the page loaded properly, and my Internet connection wasn't the problem. The website is occasionally slow. See the blank space? An order form should be there instead. All in all, the interface isn't ideal, and the backstory is unclear.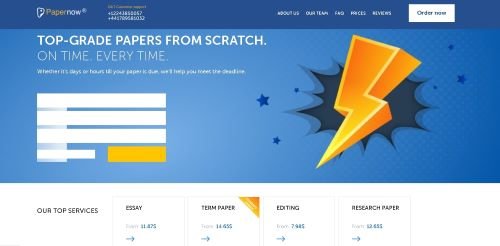 Academic Services for Students
As I saw after studying the website and order form, the company supports 30 types of papers in more than 50 subjects. Students could order writing from scratch: college application, movie review, term paper, research, or analysis essay are available. Dissertations and presentations with slides are present as well. If you have an essay but feel unhappy with results, you could always order re-writing or editing. Problems with English? Proofreading is at your service.
But the question is, is PaperNow reliable and provides legit research paper writing services? The thing that concerns us most is that it promises to fulfill your order no matter what deadline you demand. The company mentions how it won't turn anyone down based on the urgency of their task. It might seem like great news to you, but it really isn't. One hour is a completely unrealistic deadline, especially if you have a longish complex task. Sure, perhaps PaperNow has many writers who can instantly come to assist customers, but quality, research, and coherence takes more than an hour even in 1-page assignments. Making such promises is unrealistic and makes us doubt the quality of these papers.
Company Promises vs. Reality
PaperNow.org reviews don't say a word about policies because most students don't care to read them. This is a mistake. That is why my review team studies policies closely regardless of whether it's looking for the best academic proofreading services or writing help. PaperNow promises perfection on its front page, but if you read info about its rules, you'll see a different picture. First, it states that it can collect info about you from third parties in order to verify the details you shared. This could easily mean searching through your social media. It's a horrifying breach of privacy. Refunds and revisions are provided, but only within 14 days.
In an order form, the company claims that one page is 275 words, which is true, but in its actual policies, it claims that writers are going to write only about 250 words per page. This is severely misleading. A standard academic page ranges from 275 to 300 words, never less. PaperNow also claims that it can change its prices at a whim without warning and that the changes will become effective immediately. Finally, the paper its writers create will never belong to you, the firm preserves all the rights. All of these disappointed us a lot.
How Chat with Operators Went
For my review of PaperNow, I spoke with operators. I wanted to evaluate how they do their jobs and whether their responses are prompt. It all started well: before I placed an order, my operator was nice and helpful. They replied within a minute, as evident on a screenshot, and they answered all my answers about a company and its work. But things changed after I became clients. I had to wait more and more for someone to get back to us, and when they did, replies were harsh and annoying. We've never had such a dissatisfying experience with customer support service.
When I voiced my concerns about my order, my attitude became even worse. A new operator blamed us for changing instructions (I did not) and said that the writer is not obligated to correct anything. They didn't offer solutions or help. This was the opposite of helpfulness, and I were rightfully angry.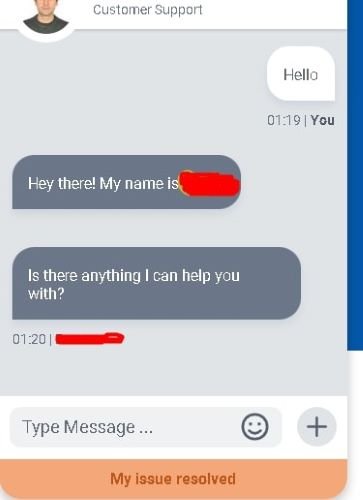 Ordering an Essay: What Was Its Quality?
For PaperNow.org review, I ordered an essay from these writers. I asked for a research paper on Nursing, claiming that I need 5 pages of high school level in two weeks. It cost us $45.26 — a perfectly acceptable price. Did I get what I ordered? No. I asked for reassurance several times, and each time, operators snapped that everything would be done on time. But when two weeks passed, nothing happened. I checked my account several times, and the writer didn't upload anything. My questions and demands went unanswered for a while. Almost twelve hours later, I got a response and notification that my paper was ready. That was good and all, but such delays are outrageous.
PaperNow plagiarism policy worked: my paper was original, but it had fewer pages than I expected. When I complained, I was told that 5 pages mean 1200 words. This is a lie: 5 pages cannot have less than 1375 words. The result was almost a page less than I expected — we'd rather pay more than being deceived. The worst thing is that the quality was terrible, too. Text had more than 300 language mistakes! The writer wasn't simply a non-native speaker, they didn't understand the topic and their command of English was laughable. We've rarely seen such a terrible quality. Academic rules weren't maintained, structure was chaotic and informal language was used.

Steps in Hiring a Writer
Creating PaperNow account and explaining what paper I need sounded easy. The company has four steps here. But they come with problems.
Add details. Indicate your type of work + deadline. Nothing unexpected here; sharing phone number is optional at this stage. What I didn't like is that different categories of writers are on offer. "Best available" doesn't sound good, and paying extra for a professional is redundant. Customers are already spending their money.
File uploading. Pick your topic, type instructions, select number of sources, and formatting style, and upload files that will be relevant to a writer.
Extras. This is another step that angered us. Do you want a plagiarism report to confirm your paper is unique? Would you like your writer to use full-text sources? Pay extra for it. Also, you can use a special offer and get the second writer to craft the same paper for you for half the price you're paying. No respectable firm will offer something like this.
Payment. You could pay via MasterCard, Visa, American Express or Discover, or you could use alternative methods like Mint and Wechat Payments.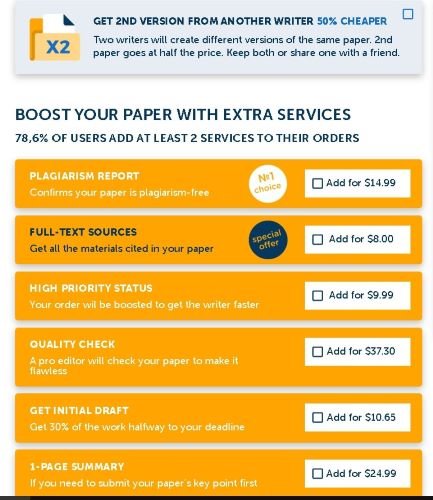 Advertised Prices for Essay Writing
PaperNow prices seem generous. Students are charged low amounts no matter what service they are ordering. But as we've already told you, everything isn't that simple. The company counts one page as 250 words maximum, no matter what an order form says. If you want basic services like plagiarism report or normal sources, you'd have to pay more. If you want better quality than what we've got, you'd need to pay for a better writer. To increase chances of at least one writer completing the task properly, you'd have to hire the second one for 50% of the price. This will increase the final sum by a lot!
| Service | Minimal Price per Page |
| --- | --- |
| Simple essay | $11.22 |
| Proofreading | $4.8 |
| Coursework & Case study | $12.7 |
| Dissertation | $14.03 |
| Editing | $5.65 |
Discounts are present, particularly for new customers. When you visit a website, you'll see an announcement that today is a unique time for getting 15% discount, but from what I saw, this happens every time, not just once. On the one hand, it's good, but on the other, it's an attempt to trick the audience into hastening to place their orders.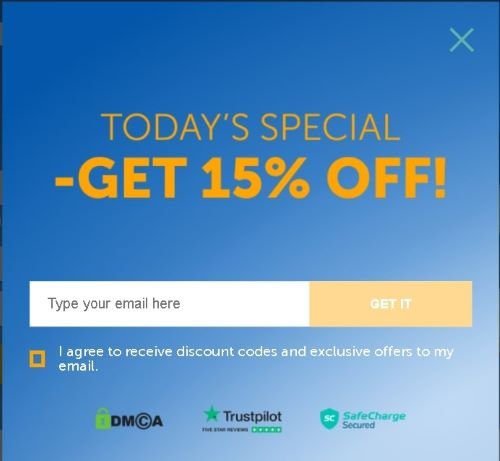 Assessment of PaperNow's Writers
Plenty of reviews of PaperNow are positive, but I had the opposite experience. Based on my paper, writer didn't know English at all. This was obvious in their messages, too. They sounded impatient and frustrated, though this could be the wrong impression due to their flawed knowledge. When placing an order, you could select more professional experts, like better-rated or top 10 writers. You can see options on a screenshot, along with another confirmation that PaperNow's website has flaws. The third column with "premium writer" hasn't been loaded properly.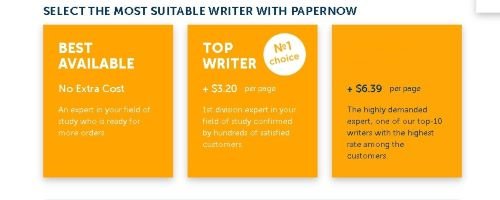 Revising the Paper
Using my PaperNow login, I tried to ask for another writer. I didn't place revision request — I wanted a complete rewriting or a refund. Some firms have quality research paper editing services that take care of such problems, but despite its guarantees to find another expert, PaperNow didn't deliver. I got a slightly improved version of the paper. This is cheating, in my view.
Loyalty Perks for Repeat Customers
No samples or academic tools are present. There are articles in the blog, but no Paper Now reviews mention them and I know why. Most of them center on marketing and offer little helpful info. They also have language issues. A loyalty program is present: you earn 1 point per every dollar you spend, but you could use them within 9 months only. No refunds here.
What PaperNow Reviews Whisper
Most reviews about the company are surprisingly positive. After my disastrous experience, I felt skeptical. I don't think they are real.
SiteJabber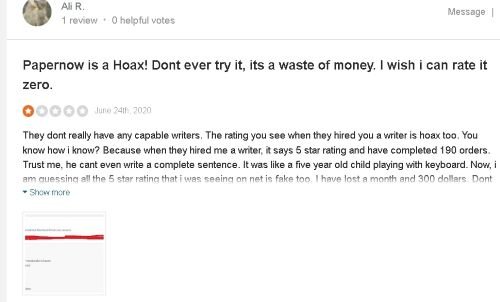 More than 70 positive comments, only 2 negative ones, yet the former cause doubts while the latter are supported with evidence. See a screenshot that a client attached to their angry review. Positive comments sound deliriously happy and not at all real.
Reddit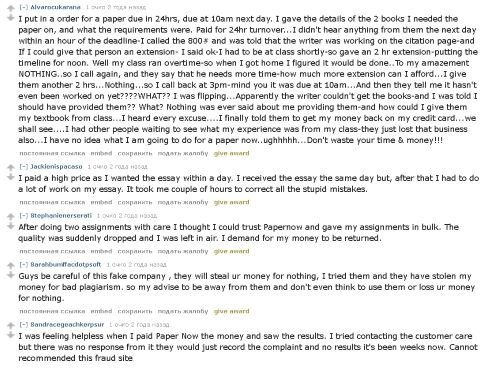 Most Reddit reviews are negative. Granted, accounts are blocked now, so I have no way of checking how real they were.
Social Media
PaperNow has a Twitter account, but it's abandoned and has just 9 followers. There is also an Instagram and Facebook account.
Faq
Is PaperNow legit?
The company operates on a legal basis and it has real people behind it. The quality of its services is another matter.
Is PaperNow safe?
The company might not meet your expectations in terms of quality, and if you don't luck out, you won't get your money back.
Is PaperNow reliable?
Unfortunately, it is not. These writers aren't professional and managers don't seem interested in monitoring their performance. Papers could be late and they might have bad quality.
Is PaperNow scam?
No. This agency will deliver your order, but chances are, it won't be satisfying.