Our verdict: Not Recommended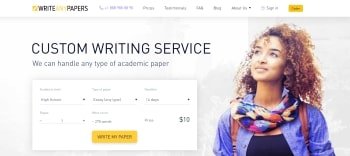 Short overview
Minimal deadline:
3 hours
Guarantees:
24/7 support, revisions, refunds, delivery on time, privacy, affordable prices
Payment Methods:
Available Services:
Essay writing, editing, proofreading, dissertations, reflections, personal statements, research
Extra perks and features:
Library of samples
Summary
I decided to work on WriteAnyPapers review and make it my priority because four of my regular readers expressed strong interest in it. As soon as I opened the company's website, I understood what makes it attractive. Low prices, diverse services, a modern-looking website — these key elements work for the benefit of this company. But the closer I looked, the more concerned I became. WriteAnyPapers appeared in 2014: it has a solid experience in academic market. Clients could contact it through its site, email, or phone. Despite the positivity, its policies are suspicious; reviews have dubious authenticity, and quality is more than imperfect. I tested every aspect of this company's work, spoke with its various representatives, from writers to operators and managers; I read Writeanypapers.com reviews and placed my own order for essay services. In particular, I asked for a research paper on Marketing: five pages, a 2-week deadline, the standard set that I order for verifying the quality of a writing company. How did these writers cope with my project? Did they deliver my paper on time? Find all the answers below! They'll help you make an informed decision and see whether this company deserves your trust.
Pros
Detailed website
Very cheap prices
Free essay samples
Cons
Low level of quality
No academic tools
Fake WriteAnyPapers reviews
Unsafe and unfriendly policies
Top 3 services
VIP Support
From $14.99 per page
PhD Writers on staff: 80%
From $12.99 per page
Website: Interface, Content, and Functionality
How the company looks is crucial because it can attract or push clients away. Any top essay writing service should care about its appearance, and WriteAnyPapers tried to follow modern trends as well. It has a good functional design with informative content and convenient structure. The only problem is website images are bland and boring. Visitors will see the same generic pics of random students and a white background as they do on most other platforms. Since WriteAnyPapers offers professional help and has been around for 8 years, it could have invested more effort into diversifying its platform. On the good side, the company included all relevant information on its website. Students could quickly see how much they should pay for their project, what services they could order, and what writers might decide to take up their project. They could also see statistics, and this is where I had big questions.
Apparently, their success rate is 98.6%. This is absurd, as even agencies with several decades of experience and a brilliant reputation cannot boast of the same efficiency. Some clients won't be happy no matter what; accidents happen even with top experts; finally, cancellations are inevitable, which is bound to result in a negative review. Writeanypapers.com obviously lied about its stats, and this is a red flag. I found it disturbing since a company that lies so brazenly about something so minor might lie about many other things as well. As for the content on its site, it seems like several people with different English levels created it. Some sections sound professional, while others have obvious mistakes. At the very least, WriteAnyPapers employs a percentage of non-native speakers, and it doesn't bother hiring editors or polishing their skills. In the end, I liked the website, but it could be much more impressive.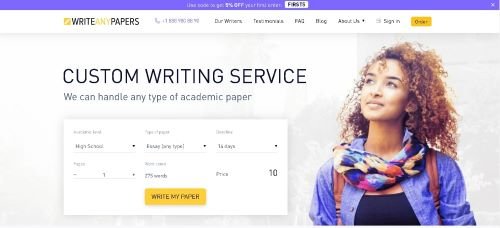 Types of Services & Essay Samples
Reviews of WriteAnyPapers center on different services, and for a good reason. The company provides all sorts of academic options, from simple to complex ones. You could order a book essay, a review of a play or a song, in-depth research, dissertation, a lab report, summary, or reflection. You could also ask for a college application or PowerPoint presentation, which are just some of the possibilities. I liked such diversity and could only applaud it. The more different subjects and levels it supports, the more clients are going to find it useful.
But what about samples? This is what WriteAnyPapers reviews didn't mention, although this part is essential. It's a fact that the best coursework writing service online must share examples of its writers' works for free. Students, being potential buyers, should see what they're about to pay for as well as what kind of quality they might expect. Sadly, WriteAnyPapers has only 8 samples. This is too little: in almost ten years, it could have developed quite a collection. But quality is more important than quantity, so I chose a random essay for a test.
Title: How Hitler Seduced Germany with Speeches
Size: 2 pages
Type: Essay
Topic: Communication
Assessment: This sample is average in terms of content and quality. It has no thesis, it uses old sources, and its ideas aren't sufficiently deep. Language is flawed: for example, the word "wicked" is not academic. Grammar mistakes, overly big conclusion — none of these issues is critical, but they all make for an unsatisfying picture. At least the sample is in the appropriate category.
Quality: Medium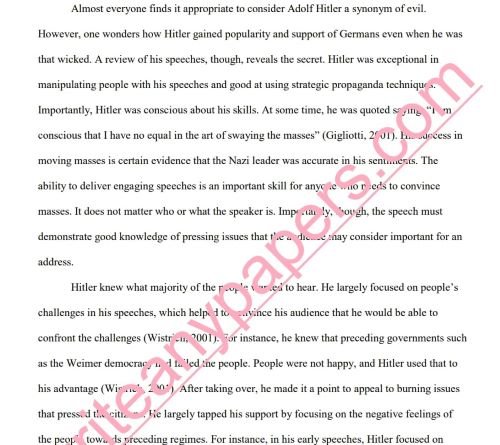 Privacy Policies: Are You Protected
Most WriteAnyPapers reviews don't discuss privacy, and that's a sad trend among customers of similar services. Let's face it, everyone worries about prices and quality. Everyone hopes that they've lucked out and found the best college admission essay writing service for themselves. Few people bother reading warnings and policies since they are usually long and boring. This is a big mistake. Privacy is crucial: without it, your info might fall into the wrong hands, and it might happen if you hire WriteAnyPapers. This company admits that it collects various data about its clients, drawing it from their devices, social media, profiles, etc., and it can share it with multiple third parties.
Yes, you've heard it right: your sensitive data could be sent to different teams of advertisers, WriteAnyPapers's partners, and other individuals it works with. This is dangerous. By using these services, you risk compromising your confidentiality.
Is There Any Point in Speaking with Operators?
For my detailed WriteAnyPapers review, I spoke with different customer support representatives at length. I only had a pleasant experience with the first operator, and it happened before I placed my order. After that, I faced rudeness, ignorance, and indifference. I had to wait for a reply for over 20 minutes sometimes. Operators didn't seem to know the policies of their own agency; they stopped caring the moment I paid money. I heard empty promises and snappy remarks. Besides, the chat button doesn't often work: you need to keep reloading the page.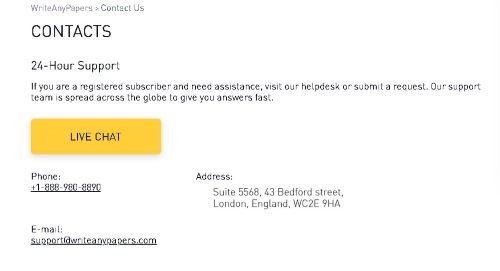 Essay Quality Analysis
I placed an essay order for my WriteAnyPapers.com review. The company chose an expert for me by itself; I wasn't involved in this process. As I mentioned, the essay had to arrive in 2 weeks, and my writer didn't let me down here. But the content itself horrified me. There were over 300 language issues! Problems with grammar, punctuation, word choice, and coherence — problems were everywhere. Ideas were weak; the structure wasn't followed. The writer selected great sources, and this was the only strong side of the paper. I instantly ordered revision, hoping that maybe this time, a better expert would take it on. See what the outcomes were in the later sections.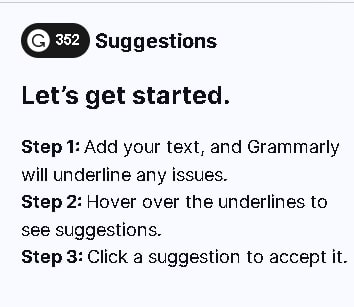 Steps for Placing an Order
Is WriteAnyPapers good at simplifying its system for clients? Largely, yes. The form looks outdated, but it is functional.
Select key details. Choose your deadline, type of essay, and its size: the form is right on the homepage.
Elaborate. Point out the subject, topic, sources, format.
Create an account. Share personal and contact info.
Pay for your order. They have only has Visa and MasterCard options. Select one of them and pay the sum you see.
Download essay. Once your paper is complete, download it and read it! If you see any issues, ask for revision ASAP.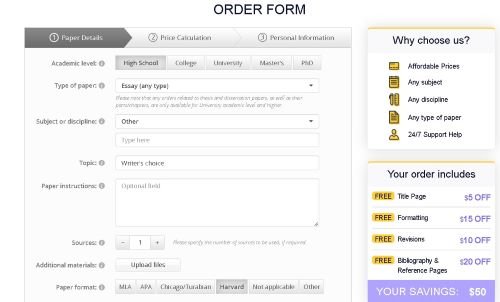 What Interests Clients Most: Prices
Several WriteAnyPapers reviews mentioned how happy they were about prices, but I'm hesitant to second their belief. While this agency has laughable costs, they are so low that it looks suspicious. My order of 5 pages cost me $50 only: good experts won't agree to work for such sums.
| | |
| --- | --- |
| Services | Lowest price |
| Essay writing | $10 |
| Editing | $6 |
| Proofreading | $5 |
| Case study | $14 |
The site has discounts of 5%. This isn't much. Other companies have much more lucrative offers. Extra options cost too much: for example, abstract is almost $15 while it has to come for free!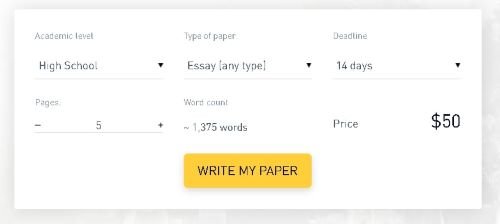 How Qualified Writers Really Are
In the course of my review of WriteAnyPapers, I spoke with my writer several times. They sounded friendly, but that's the only positive thing I can say. I noticed mistakes in their messages and their tone wasn't really professional. For example, they called me "dear," which is not an American thing, not when it comes to business communication. My writer lacked qualifications and didn't know English well enough. Look at profiles this company published: even they have mistakes, like "your order will get be"!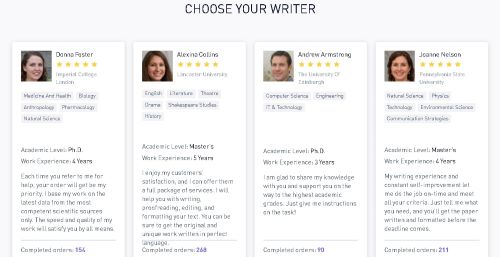 Revising My Essay for WriteAnyPapers Review
This academic company allows placing a revision request within 10 days after a client gets their paper. Any requests after this date come at a price. Generally, this is an acceptable term, but from my experience, revisions are absolutely useless here. My writer asked for obligatory 4 hours, but then they demanded an extension. And another extension. One more extension after that. My revised paper arrived a day later, and it looked like a copy of its first version. The same issues with content, the same grammar mistakes. Quality remained low. As for refunds, technically, clients are eligible for them when they feel dissatisfied with services they got. But in reality, you won't ever receive the entire sum. The best you can hope for is about 20%.

Extras and Tools Online
Tools decorate websites of top academic agencies. You might find the best essay conclusion generator or a paper maker on their professional platforms. Alas, while WriteAnyPapers claims it has a plagiarism checker, finding it is an impossibility. This info is misleading: there are no tools present.
Getting Insights from WriteAnyPapers Reviews
Most reviews I studied came from personal messages of my visitors and WriteAnyPapers's site. There are no other comments. I found this shocking. This platform has been working long enough, and it doesn't seem to have generated any comments.
SiteJabber, TrustPilot, Reddit
No reviews of WriteAnyPapers on these platforms.
WriteAnyPapers
Reviews on this platform aren't believable. Check these examples: both alleged reviewers mention "com" in their name. It's a marketing trick. They also covertly urge others to place orders.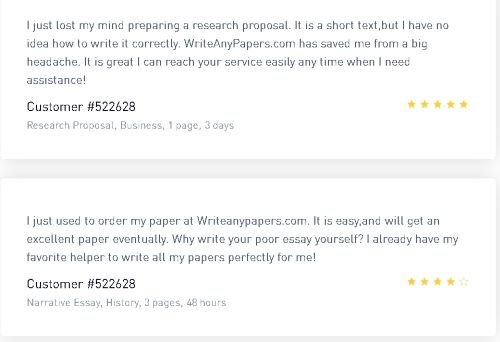 Social Media
I found no social media profiles.
Show Me Your Top Services
Faq
Is WriteAnyPapers legit?
Yes. The company writes essays and does other kinds of academic tasks on a legal basis. Its services are real.
Is WriteAnyPapers safe?
Not really. Its privacy policy is too broad: the company shares clients' data with different third parties at will. It has revisions and refunds, but they are hardly effective.
Is Writeanypapers reliable?
Unfortunately, it is not. Some writers might have relevant qualifications, but others show terrible results and their English skills are abysmal.
Is WriteAnyPapers scam?
No. This company is an officially registered entity and it has been working for 8 years already.