Our verdict: Not Recommended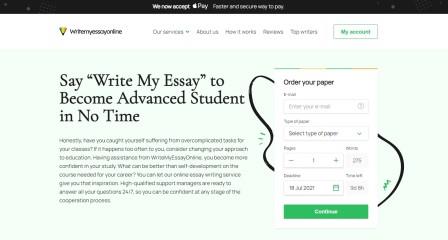 Short overview
Guarantees:
Timely Delivery, Confidentiality, 24/7 Support, Revisions & Refunds
Payment Methods:
Available Services:
Writing, Editing, Proofreading
Extra perks and features:
Mobile App, Automatic Writer Assignment, Paper Suggestion Tool
Summary
As always, my readers served as the biggest source of inspiration that helped me tackle yet another company. WriteMyEssayOnline review is the latest in my line of evaluations, and I was excited to see how the agency was going to surprise me. When looking for the best dissertation services along with quality essay writing, I start with background check, and I followed this pattern here. The company began its work in 2013, and it collected mostly good reviews from its customers. Not all of them look convincing, though. WriteMyEssayOnline has low prices and warm customer support team, but it struggles with organizing its work efficiently. If you were thinking about hiring it, hold on: read what I discovered and make your choice based on full information.
Pros
Great support team
Cheap prices for academic help
App & Topic suggestion tool available
Cons
Inconvenient revision & refund policies
No essay samples for students
Massive problems with quality
Dubious WriteMyEssayOnline reviews
Delayed order delivery
Top 3 services
VIP Support
From $14.99 per page
PhD Writers on staff: 80%
From $12.99 per page
Thoughts About Website Homepage
WriteMyEssay has the kind of name that I never like. It's too generic and it was clearly made with only marketing in mind. There is no personality or uniqueness in it. The website looks simple, and the logo with a series of images depicting a huge green student is fun. But overall design is lacking, and its functionality also left me with some questions. For instance, you won't see how much you'll be paying right away. You'll have to place your order first. The list of presented services is repetitive and unclear, and the best way to see if the company works with the type of help you need is by looking at the order form.
For my detailed WriteMyEssayOnline review, I also performed content analysis. Unfortunately, it is as plain as their name. Short sentences, old and boring ideas, no spark of creativity or originality. Language issues just made the situation worse. Check this sentence out: "Our writer will necessarily stick to your requirements while writing." It is awkward and bland. The entire homepage looks similar.
Writing Options and Essay Samples
At the first glance, WriteMyEssayOnline offers a diversity of writing services. This is what it states on its website. But in reality, when you check "services" and see the order form, you see that the number of options is rather limited. There is a writing of term papers, dissertations, applications, articles, case studies analysis, and literature reviews. And this is it: no mention of editing or proofreading, online dashboard assignments, or home exams. That's not to say these services don't exist: you could order them anyway, but the fact that you need to clarify these details and wait until getting answers is frustrating.
Another disappointing thing was that WriteMyessayOnline.com has no samples. In case you don't know, samples are free papers that websites like this offer to their visitors to showcase their writers' abilities and help them with their studies. This company is old enough, and I fully expected it to have an impressive collection. Unfortunately, it doesn't look like it cares about students on a deeper level.
Privacy and Money-Back Guarantee for Clients
When I start working on essay and dissertation writing service reviews for my audience, I read the companies' policies closely. They often have fascinating aspects that would shock and horrify students if they saw them. Few people bother with making their way through tedious policies, and it might lead to catastrophic consequences. Is WriteMyEssayOnline good at honoring its clients' privacy? Not exactly. It states that you should watch carefully what files you send because if there is anything personal there, the company won't be responsible for any misuse. It also acknowledges that it could share your info with other parties and websites.
Refunds exist, but they also don't. Clients receive orders in stages, and they need to approve each of them before proceeding. If they don't like something, they should voice their complaints right away or remain silent forever. The problem with this approach is that many students cannot say whether an essay looks correct. Let's imagine you ordered a Math assignment because you know nothing about Math: how will you be able to tell if your writer solved everything correctly? Such a tricky approach means that unless you understand your topic well, you won't receive your money back in case of any problems with an essay.
How I Chatted with Operators
Different WriteMyEssayonline.com reviews praised operators, and I relate to this experience. I enjoyed communicating with them — they were nice, attentive, and genuinely tried to help me. They sounded sorry every time I encountered a problem. So why only 6 stars? Because sadly, it might be hard to reach customer support. Instead of immediate online chat, you create tickets, and twenty minutes might pass before someone replies to you. This could be upsetting for customers who require urgent help.

Main Reason for Reading This WriteMyEssayOnline Review
When students read what I call "write my essay for me reviews," they are concerned about quality. I seek to check it first and foremost, though this process costs me some money. I placed an order for essay on Psychology. I paid $67 for five pages with a deadline of two weeks — this is a normal price for such a request. The bidding started, and since I wanted to test the company's writers as a whole, I picked the first person whose message I saw. They were communicating with serious language problems — frankly, they just didn't sound like a native speaker. But they assured me they'd prepare everything on time, and I began to wait.
My order didn't arrive when it had to. I've seen WriteMyEssayOnline reviews complain about deliveries, and I faced the same issue. My writer promised to complete a part of work by a certain date and then they never followed through. The paper kept arriving late, and the final installment followed the same pattern. I felt extremely frustrated, but my frustration was mixed with shock. The essay was bad. It was really, really bad. Countless grammar and punctuation issues, non-academic language, lazy ideas with no analysis, and seemingly no research. The writer cited wrong sources, too, and engaged in fake referencing. The quality was terrible.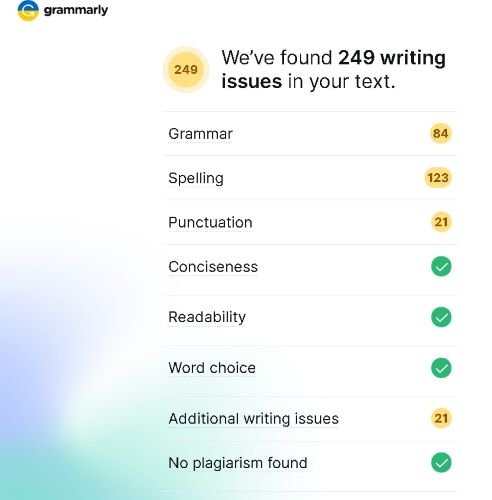 Instructions for Placing an Order
No WriteMyEssayOnline reviews mentioned order placement. I wanted to do it for you. This process is somewhat long. It's easy, but clients need to pay close attention when ordering dissertation editor services or any other task.
Start with basic details. When you're at the homepage, the order form is on your right. Share your email, choose type of paper and deadline.
Specify instructions. Describe your paper in depth. Upload files, select formatting, and consider an extra feature of automatic writer assignment. This could make your life easier since you won't have to veto writers personally.
Select your writer. Bidding starts. Look at profiles of different experts, chat with them, and assign them. It might be complex to find how to do that: click an arrow in the right corner of the page. This stage could take a lot of time.
Reserve money. Fill up your account with money and see how your writer starts writing an essay. Pay when you're satisfied.

Payment Specifics: How Much Do These Services Cost
As reviews of WriteMyEssayOnline indicate and my own experience shows, writers start placing their bids. Below you can see an example of bids on a one-page essay. Some might ask for more or less than others, and it's up to you to decide. What I didn't like was how my writer placed their bid but then tried to increase it via messages. Overall, prices are affordable. No discounts seem to be present.
Writers' Profiles and Behavior
This section of WriteMyEssayOnline.com review is subjective since I only worked with one writer. Their work was terrible. Profiles look generic, some have mistakes; fake names & photos are everywhere and some writers come across as desperate. They bombard you with messages in an extremely unprofessional way.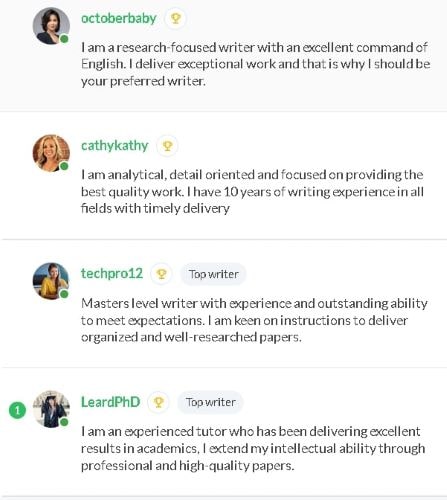 What's Up with Revisions?
The situation here is the same as with refunds. As I already said in my review of WriteMyEssayOnline¸ clients approve of their essay stage by stage. It means they cannot ask for a revision if their professor hated their paper. Either they understand their subject & topic, as well as English, and can quickly understand that the paper is abysmal, or they rely on their writers. Such an approach isn't the friendliest.
Any Academic Extras?
It is great when companies offer the best paraphrasing tool free of charge or online essay maker. Reviews of WriteMyEssayOnline don't mention such tools, but I found some. Students could use paper suggestion machine — it works well and is free. But there are no samples. Blog articles lack true quality and originality; an app is faulty and you have to pay for managers to assign a writer to your order. This could look fine in younger companies. But WriteMyEssayOnline has been around for almost a decade, so it does not have this excuse. It needs to expand its list with academic offers if it wants to prove that it cares about students.
What WriteMyEssayOnline Reviews Told Me
Checking reviews about a company is a must. Sure, personal experience is valuable and nothing can replace it, but seeing what other clients said is also important.
SiteJabber

There are 124 mostly positive reviews on this platform. I read through them; then I read negative comments. They all have one thing in common: short size and lack of personality. I walked away feeling like the company wrote all these reviews by itself for marketing purposes. Negative reviews mostly complain about technical issues, not quality; positive ones are generic and bland. I don't find any of them trustworthy, real comments don't look like this.
TrustPilot
I found no WriteMyEssayOnline reviews on this site. This is proof that managers were behind the reviews. When clients are active, they leave comments on both platforms.
Reddit
No real reviews, just a bunch of bots spamming each other.
Social Media
The company has Facebook account, but it is old and abandoned. There haven't been new posts since 2017. This is yet another proof that WriteMyEssayOnline doesn't care about real engagement with clients much. Its Twitter account hasn't been on since 2016
Show Me Your Top Services
Faq
Is WriteMyEssayOnline legit?
This company has a real registered address and it's operating on a legal basis. In this sense, it is absolutely legit, so you don't have to worry about dealing with a ghost of a company.
Is WriteMyEssayOnline safe?
Only partly. It outlines its privacy policies in detail, but if you read them, you'll see that any data you share might end up in the hands of people you don't know, including various third parties.
Is WriteMyEssayOnline reliable?
In terms of quality, it is not reliable at all. There is a range of writers with different levels of experience: some won't know anything about your subject while others might do a good job.
Is WriteMyEssayOnline scam?
No. It openly explains how it operates in its policies, and clients make informed decisions when hiring it. If something goes wrong, the responsibility is split, and the outcome depends on each individual situation.