Our verdict: Not Recommended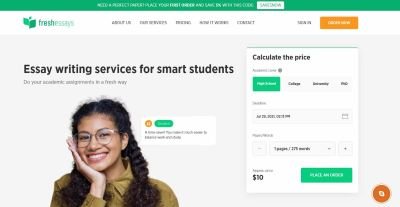 Short overview
Minimal deadline:
3 hours
Guarantees:
Privacy, Free Revisions, Refunds, No Plagiarism, Confidentiality, 24/7 Support
Payment Methods:
Available Services:
Academic Writing, Editing, Proofreading, Calculations
Extra perks and features:
Samples
Summary
Working on FreshEssays review has been a privilege for us as a team because your constant messages and requests mean that you trust us to do right by you. You wanted to know if this company is legit, and I decided to find out as soon as possible! FreshEssays has an odd name, and I didn't like it much. Fresh doesn't mean good in this context — on the contrary, it made us think of green writers who are trying to produce their papers with impossible and unprofessional speed. But as subjective opinions don't matter, we're going to stick with facts. Fresh Essay was founded in 2010, yet since that time, it has served only 5K customers. I was taken aback because it means that the company isn't that popular. It has less than 300 Ph.D. writers, with 95% of them being English native speakers. Round-the-clock chat is available for curious students, prices are affordable and policies seem solid. But what about details? We've discovered enough of them to fit Kylie Jenner's closet!
Pros
Satisfying writing experience
Low prices for diverse academic help
Free samples present
Cons
Dubious quality
Problems with policies
Bad Fresh Essays reviews
Top 3 services
VIP Support
From $14.99 per page
PhD Writers on staff: 80%
From $12.99 per page
Homepage: What Greets the Customers
The company's website has modern but unimaginative design. A generic photo of a happy girl and green and white color combination greet the clients, inviting them to place their orders. Below the picture, there are stats reflecting FreshEssays work, and I found them contradictory. In this section on the homepage, the agency claims that it has 2K+ orders in progress at this very moment. Apparently, it completed more than 1K within the last 24 hours. But in another section called "Prices," the information is different. FreshEssays states that it has merely 5K happy clients overall. Either the numbers are not real or the company has had only 5K students who liked its work over the past 10 years. Such contradictions don't make for a good approach.
The content is useful because there is info about services, prices, and order placement, but TopWritersReview.com noticed obvious language mistakes during my review of FreshEssays. Repetitions, unnatural constructions, typos, and punctuation errors are frequent enough to be concerning. As an example, "I specialize in creating academic writing for students of all types and academic backgrounds" sounds confusing. All types of students? What does this mean? The writer clearly implied "papers of all types," but they phrased it badly. Quality team needs to pay better attention to these problems. Yet everything is not that bad, and some creativity is present. I liked how FreshEssays described common kinds of assignments separately and added catchy phrases to each.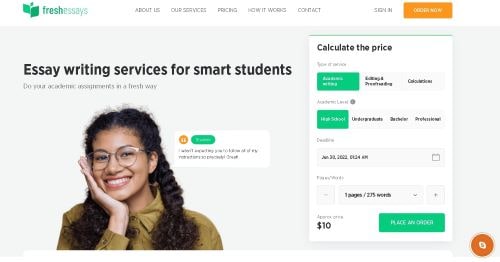 Services for Students and Beyond
One of the first elements I strived to find out during Freshessays.com review was which services customers could order here. After analysis, I can safely say that the choice is vast. The company specializes in three large categories. Academic writing is the biggest, and it involves papers of every kind. Articles, reports, bibliography, essays, research, dissertations, and personal statements, rewriting and reviews — whatever task you have, you'll find it in the order form. Editing along with proofreading comes next. Note that the former is more comprehensive; with the latter, you can count on the writer changing only 30% of your content. Calculations and problem-solving are always an option, with subjects like Logic, Math, Physics, and others being on offer. The one negative thing was the absence of dashboard assignments. These writers refuse to log into clients' accounts.
Another great thing is that students could access free samples in numerous categories. They don't need FreshEssays login for this, these papers are easily available. I tested one for quality.
Title: Adopting English as an Official Language of the United States
Length: 929 words
Analysis: As a free sample, this essay has pretty good quality. The writer makes some mistakes, like failing to format the body and making everything look like an endless introduction, and some of their ideas are childish. There is no need for simplistic claims, such as that people in France speak French. But other than this, the paper relies on relevant sources, discusses the topic in-depth, and is fairly clean from typos. Opening sentences are present, and they are sufficiently strong.
Quality: Medium-to-high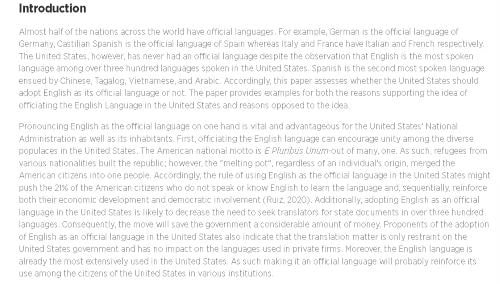 Will This Company Protect You? Fresh Essays Review Found Out
When a company offers to help with admissions essays along with other services, it must provide its customers with guarantees about privacy, quality, and plagiarism. FreshEssays doesn't do a very good job here. It promises to collect only relevant data, but it invites students to share info on their marital status, educational establishment, and so on. Okay, that's optional, yet third parties might access their info for marketing or other purposes. The company might also seek details about you from other websites. This doesn't inspire safety.
FreshEssays writers will produce only original papers. Quality is less reliable. Revisions are offered during the first 7 days only, and only 3 attempts are free. Refunds are almost impossible to obtain. The best you could do is 70%, and there will be nothing in case you used any additional services, such as picking top writers. This is outrageous.
Customer Support Services and Their Work
Students could contact operators by email or through chat. If you hope to pick the latter option because you aren't comfortable sharing your email, it's pointless: for chatting with FreshEssays, clients need to provide their info anyway. This is inconvenient. Replies might be late, too. I had to wait over 10 minutes at some point. Operators try to be friendly, but their impatience leaks through and they start sounding curt if you're taking too much of their time. They didn't produce the best impression on us, and though I spoke with worse customer support, this team was underwhelming.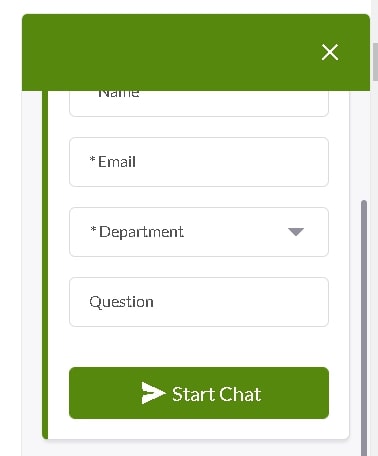 Will You Receive High-Quality Essay?
Is FreshEssays reliable in terms of writing? I tried to find out by ordering a paper. It was 5 pages, focusing on Literature: simple high school research with an average 2-week long deadline. I paid $65 for it. The writer confirmed they are working with my files and they delivered their project on time. I was happy about this. But when I started reading, my disappointment was profound. The paper had more than 70 language problems. For 5 pages, this is too much. Wrong punctuation usage, ridiculous grammar issues, flawed structure, and bad formatting — and that's not mentioning the content. It had elementary errors and focused too much on generic facts rather than on my topic. If I were an actual student, submitting this would not be possible because I would fail right away. The only positive aspect was that I located no plagiarism. The writer didn't take their content from anywhere. Still, what they wrote was bad enough for us to ask for revision.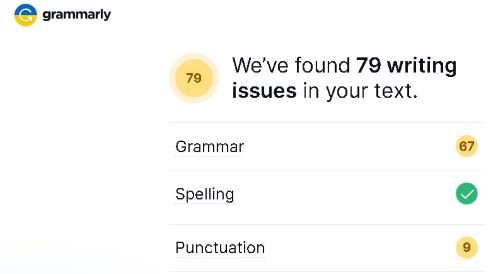 Everything About Placing an Order
Placing your order and creating FreshEssays account will not be difficult. Students should follow four steps. We're going to outline them briefly.
Order basics. Select between three types of services, settle on a type of paper and/or subject, pick an academic level, deadline and spacing. Choose essay size: you could do that according to the number of words or pages.

Expand a little. Expand your request by selecting a topic, uploading files with instructions, and deciding on extras. You could choose a basic, advanced, or top writer. The latter two options cost more. I hate this approach because it creates bad precedents. Other extras are also outrageous, but we'll discuss them later.

Pay for essay. Choose your payment method and pay the amount you see.

Approve. Click "approve" once you got your order and in case you feel pleased with it.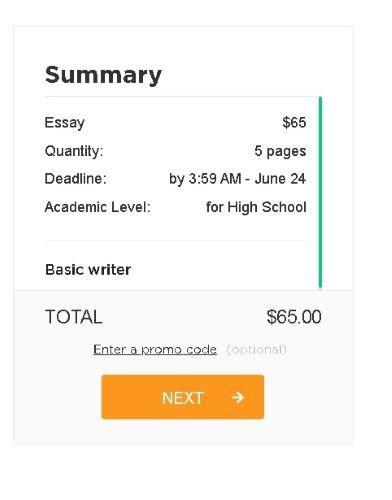 Is FreshEssays Expensive?
I was happy with FreshEssays prices, though I considered them a little misleading. The company states that it works for as little as $10 per page, but I ordered a paper with minimal requirements and paid $13 per page. See confusing discrepancies on a screenshot.
| Service | Minimal Price per Page |
| --- | --- |
| Simple essay | $13 |
| Proofreading | $8 |
| Problem solving | $20 |
| Editing | $8 |
5% discounts are given to clients who pay more than $500 for their order. 10% off is for customers who spent over $1000. Note that if you use these discounts, you won't be able to ask for a refund in case of bad quality!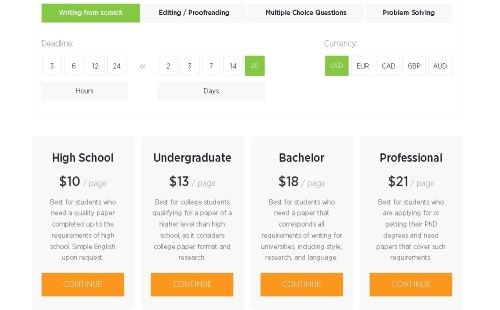 Good vs. Bad Writers
Since my paper had bad quality, I wasn't happy with my writer. English didn't seem to be their first language and they didn't know my subject well enough. They communicated professionally and their work would suit junior school, but it wasn't appropriate for higher levels. Since there are some positive FreshEssays.com reviews, though, I concede that my experience isn't universal. Maybe other clients get better luck. As we've mentioned, there are three levels of writers, and I chose standard. If you pay more, perhaps you'll find better experts. This doesn't make my writer's failure acceptable, though.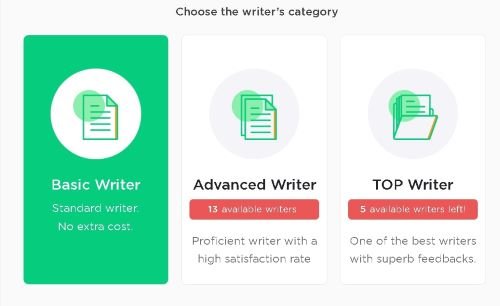 True Power of Revisions
I asked for revision because the paper was unprofessional. From positives, the writer agreed to work on it quickly and delivered everything within a day. From negatives, I didn't see much difference. The order still had mistakes and the content remained too plain. It was too imperfect to qualify for my approval.
Free and Paid Extra Services
FreshEssays has many optional services. I talked about samples — they come for free and possess solid quality. For other things, customers need to pay. What annoyed us was that things like plagiarism report and table of contents are expensive. They shouldn't cost a cent! Loyalty program, on the other hand, is more functional. The more papers you order and the longer they are, the bigger number of credits you get. Later you could transform them into discounts.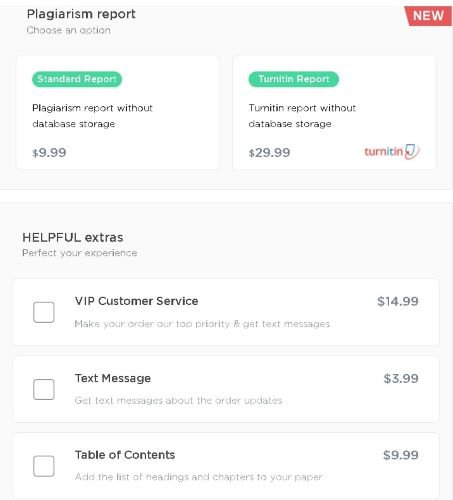 See the Truth through FreshEssays Reviews
Before you hire someone to start editing personal statement for you, read reviews from students. This is essential for figuring out what reputation a company has.
SiteJabber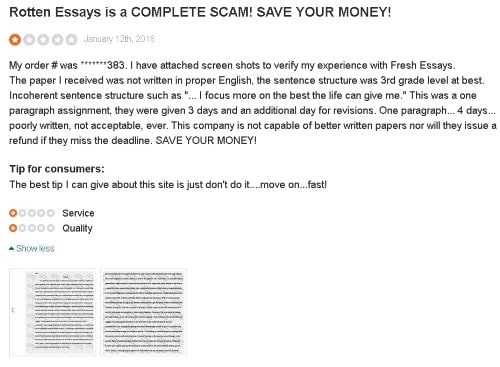 More than 300 reviews are available on this platform and most of them are positive. But they sound overly cheerful and hardly ever offer screenshots. Negative comments, on the other hand, are more supported. Check one on a screenshot: a client attached a copy of the paper they got, and it really is bad.
Reddit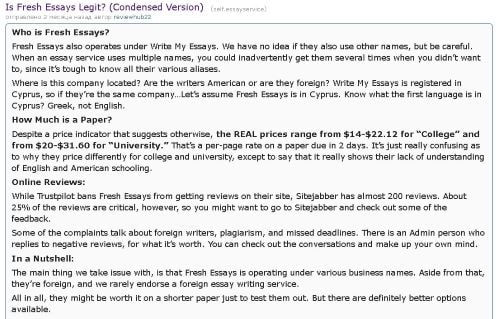 From all reviews of FreshEssays on Reddit, I found just this one. It was left by another team of people and it's negative. No other independent platforms host comments about it, which is odd.
Social Media
FreshEssays has a Facebook account that is active, though it isn't popular at all. You can also find it on Twitter. Funnily, this company failed to even link its correct website address here.
Show Me Your Top Services
Faq
Is FreshEssays legit?
Since this is a real website that employs an array of people officially, yes, I can call it legit.
Is FreshEssays safe?
I wouldn't say so. Your sensitive data might be collected and shared or exchanged with third parties you know nothing about.
Is FreshEssays reliable?
It depends on what writer you end up with. Ours wasn't very good, so I didn't like the work they produced. Quality had issues.
Is FreshEssays scam?
No, these people offer real help. Its efficiency is questionable, but you won't be left with anything.