Our verdict: Not Recommended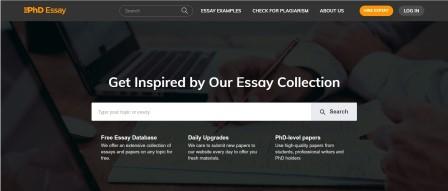 Short overview
Minimal deadline:
6 hours
Guarantees:
24/7 Support, Refunds, Revisions, High Quality, No Plagiarism
Payment Methods:
Available Services:
Essay Writing, Research, Editing, Proofreading, Presentations, Dissertation
Extra perks and features:
Samples, Originality Checker
Summary
Writing PhdEssay review took extensive research because this company has almost no presence online. People don't review it; it has few ads despite existing for six years. Frankly, I'm surprised my readers found it at all, but you wanted me to explore it, so here I go. PhdEssay has an odd-looking website and detailed policies describing what clients should expect. It has a huge collection of samples and a chatbot named James, who makes ordering an essay a piece of cake. A bidding system means that there are no stable prices and writers decide how much to charge. So, is this company worth hiring? Stay tuned, and you'll get your answer.
Pros
Bidding system that gives clients more freedom
Useful chatbot
Cons
Quality is below satisfactory level
Writers don't seem professional
No online PhdEssay reviews
Revisions are useless
Top 3 services
VIP Support
From $14.99 per page
PhD Writers on staff: 80%
From $12.99 per page
What Website Reveals About This Company
When I first accessed the website of PhdEssay, I thought that it looks cool, even if somewhat generic. Black design and an image of someone working on a project create an impression of elegance. But as I scrolled down, I saw a sudden shift in the color palette. There is a bright white that changes into a pale green. It appears badly fitting: it looks like someone just mashed random color and design combinations together. It's a fact that the best websites that write essays for you try to look as appealing as possible to attract more clients, and I think PhdEssay failed in this regard. Then there is an issue of too much text stuffed everywhere. A message from chat box, the chat window itself popping up from the other side, is an offer to read samples and hire a writer. This creates an overwhelming sensation.
Is PhdEssay good at explaining everything its site does? Partly. It offers limited information, and students need to start placing orders to find relevant details. This is the only way to understand what services the company focuses on and how much they are worth. From better news, samples and plagiarism checker are readily available. And finally, there is content. This website has very small volumes of texts, and I can see why: they have language mistakes, especially with punctuation. Whoever wrote them has a weakness for using dashes everywhere. Some editing wouldn't hurt.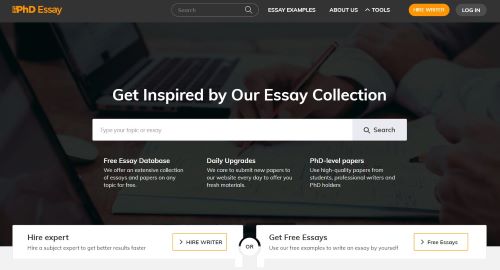 Available Academic Services and Sample Collection
Since I found no PhdEssay reviews online, I couldn't see how many various disciplines students describe. The website poses a problem, too, because it doesn't mention which services clients could order from it. To find out, you must place your order. I didn't like this, and I think no best essay editing service would ever use this approach. It looks scammy: you tell these guys what you want, and they instantly provide experts who specialize in this area. What if your topic is rare? What stops the company from offering writers who have no knowledge in your field just to make money? They respond to what you need, they don't offer a list of services they definitely provide. In theory, you can find help with anything here, from dissertations to projects, essays, research, and other tasks.
In the course of my PhdEssay.com review, I was curious about samples. They entail free papers on different academic topics that students could use as a guide for their assignments. While this company is relatively young, it acquired a huge collection that surprised me. I was impressed. Numerous categories are present, with about 100K samples available altogether. I selected one at random for my review.
Title: The Positive and Negative Impacts of Technology on Family Life
Length: 5 pages
Analysis: This term paper has a low level of quality. It starts with a direct quote with no citation, which counts as plagiarism. It's shocking that the company posted something like this as an example of its writers' work. Paragraphs are too short: they have less than three sentences, which is essential in academic essays. Mistakes with grammar are present, the style is overly simplistic, and the writer used mostly non-academic sources.
Quality: Low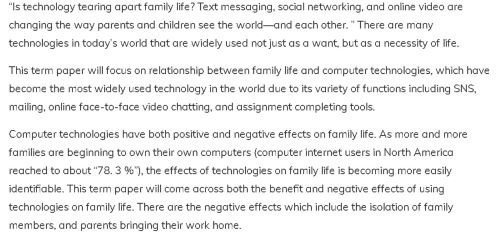 Exploring Policies for PhdEssay Review
Understanding what policies a company has is crucial. Only the best dissertation writing services reviews are going to pay attention to them since most people find the idea of reading numerous pages of boring text repelling. I'm used to this after all the reviews I've written, so I tackled this challenge easily. Let's start with privacy. The company lists all types of information it collects from its customers. It's a good thing, but the diversity of this info made me shudder. They're going to learn everything they can about it by relying on any sources you willingly and unwittingly provide them with. With no reviews of PhdEssay, I couldn't say what students think about it and whether they even realized it.
The agency also admits that it distributes its clients' personal data to third parties. Technically, these parties are all connected. They share one line of business, meaning that this could be marketers or focus group researchers. Still, knowing that your data could be in anyone's hands is disturbing and unsafe. Revisions are unlimited, and refunds are available. Seems great, doesn't it? In theory, yes, but practice shows that everything is not that simple. The company dislikes returning money, and if a student received a paper and automatically agreed to release payment to writer, that's it. Your chances of getting a refund are minuscule. PhdEssay should really improve how it approaches its clients.
How PhdEssay Operators Operate
PhdEssay offers several ways of contacting its employees. You could rely strictly on a bot called James to place your order and review the number of bids writers placed on it. He's a lovely guy who will always understand you and who'll dutifully pass your words to relevant experts. I loved him because interactions with him were quick and simple. Speaking with human operators turned out to be much harder. While the company shares email and phone numbers, it's reluctant to reply to students' requests. I felt like it wants to save time, which is why it relies on James.
If there were more PhdEssay.com reviews around, I'm sure they would have shared my experience. I tried to contact human operators several times, and it was never successful. They didn't reply when I needed them, and when I got a reply, it was hours or even days later. More than that, they sounded cross, and like they were wishing to be anywhere but here, speaking to me. I disliked this with passion since operators' job is to make clients feel comfortable.

Analyzing Essay Quality for My Readers
I know what students want to see in reviews of PhdEssay most: information about quality. How reliable is a company? Can its experts really fulfill academic instructions? I placed a Sociology order, asking for 5 pages to arrive in 2 weeks. Immediately after that, I got tens of messages from writers who expressed their desire to work on my paper. Alas, most of them sounded unprofessional and eager to earn at least something. They swore they understood my assignment and would do their best on it. Everyone offered their prices, and I randomly selected one of the candidates. I paid $75, which is the average-on-the-expensive-side of market prices. There were lower bids, but I ended up with this one.
My review of PhdEssay showed that my worries were justified. The writer didn't submit my essay by my deadline. They contacted me three hours before it ran out, asking for more time and citing an emergency. Is it possible that they really faced a delay because of unpredictable circumstances? Sure. It happens sometimes. But it happened too much with me during my contacts with various academic services. I couldn't do anything except tell my writer to hurry up. I didn't give a new specific deadline, and the paper didn't arrive that day. It arrived almost two days later, and by that time, I was furious. When I started reading, I felt shocked. Undoubtedly, this was one of the worst papers I've had the misfortune of seeing. Grammar mistakes, complete disregard for academic rules, random discussions, and unfinished thoughts were throughout. I demanded revision instantly.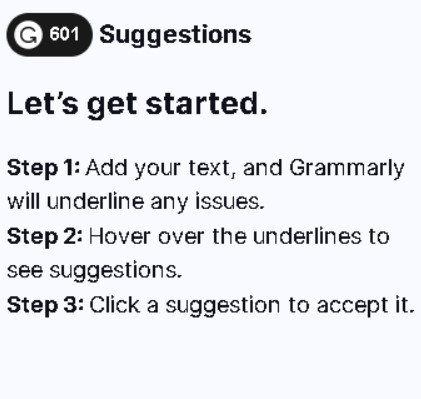 Placing Your Order: How It Happens
Order placement seems easy at PhdEssay.com. It still has drawbacks. You need to submit an order form via James, the bot.
Describe your project briefly. Click on a window with James' name. He starts asking questions: choose whatever subject or topic you want; point out your deadline and the size of your task.
Upload files. If you have instructions ready, share them. Upload your files. You could also choose to do it later.
Select a writer. You're the one deciding. Multiple writers will contact you, and how they do, this is my main issue. They sound starving, and most of their messages have mistakes, which doesn't inspire trust.
Fill the account with money. Add the required sum to your account.
After reading an essay, release the remaining sum. If you like your order, pay the rest to your expert. If you don't like it, you might ask for a revision, but you won't be able to transfer money back to your card.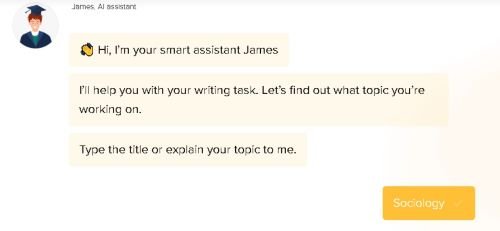 Is Academic Writing Here Expensive?
Another reason why lots of students would be interested in Phd Essay reviews is prices. How much should they pay this company for its services? Since it has a bidding system, there is no set system. Writers might ask what they want, from outrageously big to suspiciously small sums. I wasn't thrilled with my initial options, they were too expensive. It got better only after more bids appeared.

Real Expert or Underqualified Wanna Be?
I felt sorry for my writer after I read their message, which is not a professional approach. They didn't strike me as proficient in English or my ordered subject. As you already know, my detailed PhdEssay review, let me down completely.
Can Revisions Improve the Situation?
As you see from the score I gave in this section, revisions aren't efficient. You have 14 days to place them, but then you need to give at least 12 hours on top of your old deadline to a writer. This stretches your time enormously. Worse, my revision resulted in nothing. If some mistakes disappeared, I didn't notice — everything looked as terrible as I remembered.
Free Tools for Students
I love when companies have efficient plagiarism checkers and offer them at no charge. PhdEssay also has this option, but what I disliked is its lack of efficiency and the company is misleading. The more academic tools the site has, the better. PhdEssay seems to have at least 4 of them, but upon closer look, it's clear that they are one and the same. There is an "originality checker," "plagiarism finder," "plagiarism scanner" and "copyright detector." Different names for one plag checker, and it doesn't work effectively. I used a plagiarized essay, and it didn't realize it.
Reading Phd Essay Reviews — Or Trying To
I found no reviews on any common platforms. This astonished me since PhdEssay has been around for several years. It only has comments on its website, but they're fake.
SiteJabber
No reviews.
TrustPilot
No reviews.
Reddit
No reviews.
Phd Essay

Look at this circus. Do you believe that students who wrote PhdEssay reviews openly used their names and pics? Yeah, I don't trust it, either.
Social Media
The company has Twitter, Facebook, and Instagram profiles, but they are outdated and have no engagement with students.
Show Me Your Top Services
Faq
Is PhdEssay legit?
While this company has next to no online reviews, it is legit. It provides real academic services to students of all levels.
Is PhdEssay safe?
No. Its policies are too general. This agency collects a huge volume of information and admits to sharing it with various other parties.
Is PhdEssay reliable?
Sadly, no, it isn't. Writers are hungry for orders, but only some of them are capable of providing great quality on time.
Is PhdEssay scam?
This is a real company that has real people working for it. There is a chance that you'll be able to find the expert you're looking for.