Our verdict: Not Recommended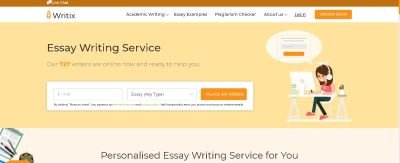 Short overview
Minimal deadline:
3 hours
Guarantees:
100% Refunds, Confidentiality, Free Revisions, No Plagiarism
Payment Methods:
Available Services:
Writing, QA, Editing, Proofreading
Extra perks and features:
Samples, Blog, Plagiarism checker
Summary
As always, my readers' support has become the biggest motivation for Writix review as many contacted me and asked if I had experience with this company. The answer was no, but when did this ever stop me? I started my research right away, and it yielded some interesting results. This company appeared in 2016, and it provides numerous writing services. I found enough reviews from other customers, and they have mixed nature. Some students liked these writers while others complained about getting their papers after a deadline or with bad quality. Pricing system is fair, though, and website has some free extras that I really liked. If you want to learn more and understand what you could expect from Writix, stay tuned and absorb the knowledge!
Pros
Average prices
Friendly policies
Samples and plagiarism tool available
Cons
Bad writing quality
Dubious operators
Questionable service reviews
Top 3 services
VIP Support
From $14.99 per page
PhD Writers on staff: 80%
From $12.99 per page
Homepage and Content: First Impressions
I think all best essay writing service reviews should start with mentions of interface because this is the face of a company. When students who know nothing about the company access its website, the impressions they get might play a central role in their hiring decisions. So, is Writix good? I'm hesitant to give a resolute answer. The site has smart color combination and all important categories are present. The image of a girl with a cat on her head is lovely: it helps Writix come across as homely and welcoming, and all little details, like the girl's sneakers, make it interesting. You can see which services you could find here by looking at an order form or browsing "academic writing" category. Prices, samples, & plagiarism tool sections are also present, and I found this helpful.
Why is my Writix.co.uk review not entirely positive regarding interface? Because of content fluency. The very first sentence greeting you is, "If you need help writing your essays and university papers, Writix is the paper writing service" with "writing experts" who "help you write papers on an endless variety topics." The words "writing" and "paper" are repeated too often, and "variety topics" is obviously incorrect because "of" is missing. This is just one example, there are many more. Managers need to pay closer attention to proofreading if they want to improve their reputation as all best dissertation editing services care about appearances. Writers cannot be good if they can't even create accurate interface.
Analytic Side of Writix Review: Which Services You Could Order
The situation with services is odd. In initial order form, you can only choose essay writing as an option. Same goes for "academic writing" category: students who want to see what they could order won't find editing or proofreading. This might mislead them into thinking Writix doesn't have what they need, but it's not true. If you proceed with placing an order, you'll see both editing and proofreading, and there are some mentions of them on a company's homepage, too. Papers of different types are on offer, including research, reports, reviews, dissertation and others. Numerous subjects are supported, too, and I think the variety is satisfying.
Another positive thing is samples. Reviews of Writix don't discuss them but they matter a great deal. The company has a big number of categories with free essays on different academic topics. Accessing them is a piece of cake, but are they professional enough to be helpful? I selected one for analysis.
Title: The Meaning Of Term Euthanasia And Its Types
Length: 3 Pages
Analysis: I found this sample strange. It is absolutely not academic: there is no thesis, no cited sources, even though writer uses direct quotes; paragraphs are too short and language issues are overwhelming. Look at this random capitalization and incorrect citations. The use of passive voice is not a good idea, and the writer clearly doesn't understand the correct usage of punctuation. The content is simplistic and the ideas aren't impressive.
Quality: Low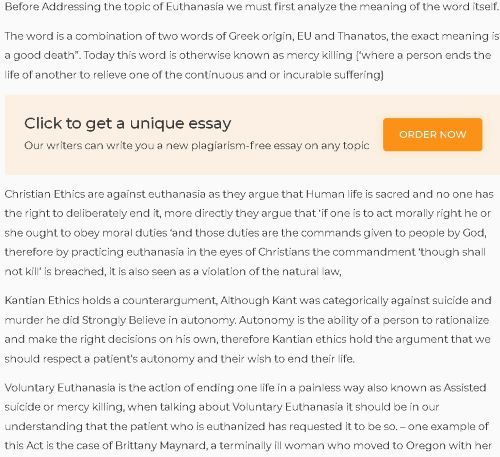 Promises from Writix
Another thing Writix reviews rarely mention is promises and guarantees. Is it safe to use Writix? To my delight, the answer is yes. Clients who place small orders could request revisions within 14 days; 100% refunds are available if you meet certain criteria. These criteria are diverse in number, so if your essay is late, has terrible quality, or more than 10% of plagiarism, your money will return.
The only element that gave me pause during detailed Writix review was the mention how the company is going to use its own standards to assess which papers deserve refunds. This isn't always effective because companies tend to favor their own income and writers. Privacy conditions are pretty good: Writix will share only summary of your info with advertisers for general purposes. It'll keep all other details and info safe, but even if you terminate your account, some data will stay behind.
Chatting with Customer Support
Writix offers 24/7 communication, but unfortunately, I wasn't happy with results. Operators tried to be nice but they were entirely clueless. You can see one such example on a screenshot: I asked a direct question and the operator ignored it, asking a generic "what do you need" question instead. This has been happening from start to finish: every time I tried to speak with them, they acted like they barely understood me.
When I expressed my dissatisfaction with my order's lateness, Writix.co.uk kept ignoring me for a long time. When customer support joined in, they were reluctant and lazy, and I barely got any help from them at all. By the end of my experience, I was frustrated and annoyed with them all. I give them 3 stars for this category only because most replies come quickly, even though you have to wait for someone to actually answer your questions.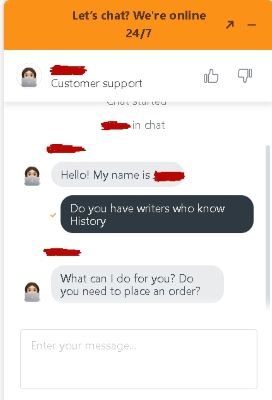 My Essay, Its Price, and Analysis
Writix.co.uk reviews were largely positive, but many negative comments were present as well. I wanted to find out the truth personally, so I placed an order for History paper of 5 pages, with standard 14-day deadline. I paid around $100 for this, which is higher than what the minimal price promises: managers selected my writer for me. After 2 weeks passed, I accessed my account and saw nothing. The writer was late, and no best college admission essay writing service is going to tolerate such a thing. Alas, operators were useless and my writer wasn't replying. They got in touch 8 hours later, and by then, I felt extremely disappointed. But the worst thing waited for me ahead.
Is Writix reliable? Not in my experience for sure! My essay had more than 300 language issues alone. This was the record number that stunned me because I had no idea this was even possible. The writer the managers selected absolutely didn't know English and had a poor grasp on my topic. They didn't cite half of the sources, and when they did, it was done in a wrong way. This was a horrible paper and I didn't see how any revision would fix it. Its only strength was good thesis and several interesting ideas.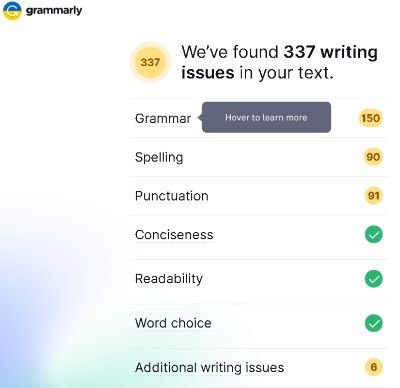 Steps for Placing an Order
While placing an order should be a simple thing, during my review of Writix, it proved to be a challenge. Every time I clicked "order now," I was redirected to a chat with clueless operators. It changed only after the fourth try, when I finally found an order form manually and started filling it with details.
Pick your service. Decide if you need writing or editing. Pick your deadline, number of pages, subject, and topic. Attach files and decide what kind of writer you'd like to get.
Create an account. Share your email or log in via Apple account.
Speak with writers. Unless you asked managers to find a writer, you'll have to speak with them personally and pick one. Bidding system is good and dangerous at the same time: you can veto candidates, but they could become pushy and demanding, bombarding you with messages.
Pay for your order. Add funds. As Writix reviews indicate, they won't get to a writer until they completed their work.
Download. Read your paper and decide if you like it.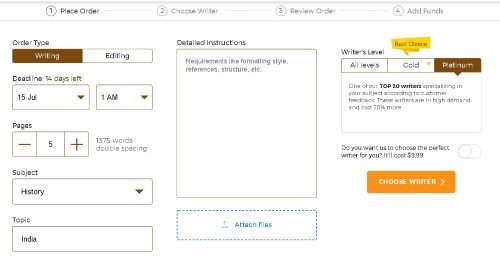 Prices for Writing Help
Most Writix reviews are happy with prices. True, the smallest price is $13.99, which is low. But writers might charge more than this since bidding is involved: there is no system. Managers won't consider your budget when doing the hiring. My paper was more expensive, though the price was ultimately acceptable. I found no info about discounts.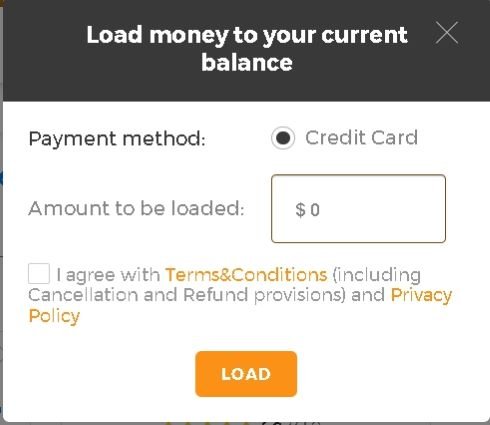 True Level of These Writers
Like you already know, I agree with negative reviews of Writix because my paper was bad. At best, quality depends on luck. Clients could select their own writer and agree about the sum they're going to pay or ask managers to do it. If you pick the latter, you'd have to pay extra $10. Other choices include hiring a gold or platinum writer. The former category means one of 50 experts will work on your task; the latter has 20 top specialists. Obviously, you'll have to pay more for each.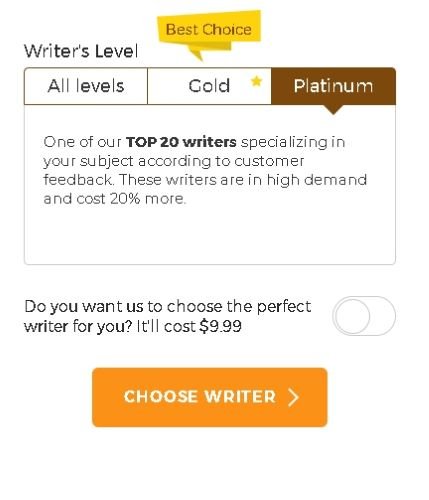 Revisions: Efficient or Not?
I usually ask for revisions, but not this time. The first essay was too disappointing. I decided to ask for refund instead and I got it. Revision wouldn't be helpful anyway since a complete rewriting was needed.
Extra Tools and Perks
Some companies offer tools like essay conclusion generator for the benefit of their clients. Writix has a plagiarism checker and samples. Both are free, though their effectiveness is dubious. Samples don't have good quality and the plagiarism checker isn't always accurate.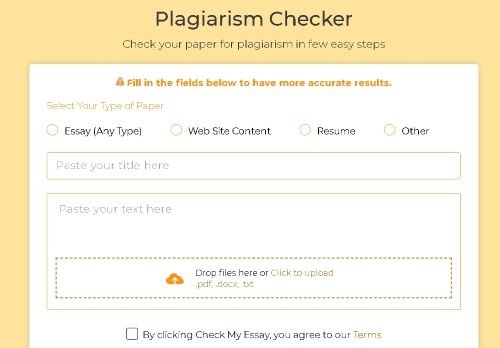 Let's Look at Other Writix.co.uk Reviews
A lot of reviews about Writix are positive. Why is my grade so low, then? Because the majority of these reviews are fake! See for yourself.
SiteJabber
80+ reviews, but look at these two examples on one screenshot. It's clear that the same person wrote them: the use of random caps, the over-the-top praise and the use of "lol" betray it.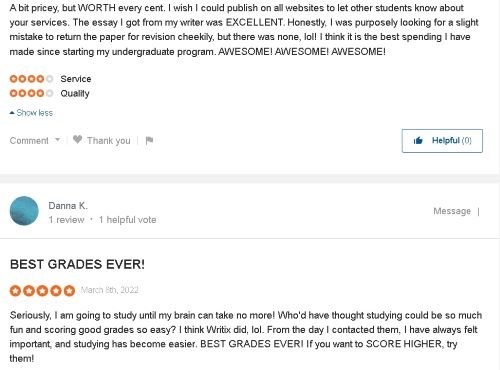 TrustPilot
This website has more negative Writix.co.uk reviews. They sound authentic and echo my experience.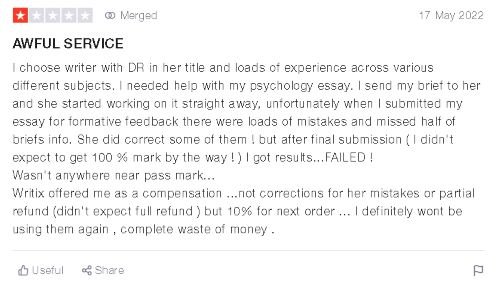 Social Media
Clients could contact the company via chat, phone number, or social media pages. Sadly, its Facebook page doesn't work for some reason, it's deactivated, but Twitter is active. It has around 20 followers.
Show Me Your Top Services
Faq
Is Writix legit?
Yes. Writix is a real company that offers writing services at any point of time. It is registered officially and follows the laws.
Is Writix safe?
Pretty much. Writix's policies are customer-friendly and protect your data, though the company might store it even after you terminated your account.
Is Writix reliable?
No. You might not get a good paper because some of these writers lack professionalism, so be prepared for possible disappointment.
Is Writix a scam?
No, clients receive either quality essay or a chance to return their money. You won't walk away completely empty-handed.