Table of Contents
PayForEssay.net Review
This PayForEssay review is based upon our experiences receiving a 4-page essay from this writing services on the subject of the 2016 US presidential election. The essay had a 14-day deadline. No additional products or services were ordered. In addition to receiving and reviewing a completed paper, we took several other steps to ensure we could provide a fair inaccurate review. We explored the company website, we read policy pages, we conducted price comparisons, and we sought out information and insights from students who have used the service in the past. The following are the insights that we gained about this writing service.
Pay For Essays Services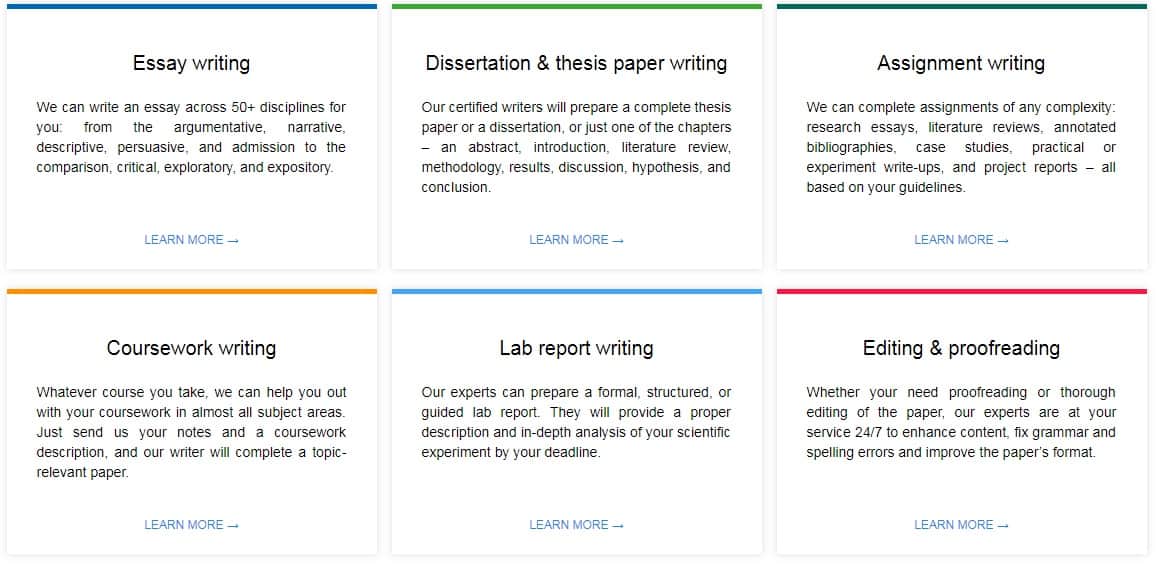 According to their website, this online writing provider offers academic writing services to students. This includes admissions essays, term papers, academic essays, lab reports, research papers, dissertations, thesis, and other common documents. There is no mention of business or other writing services on the website.
However, it should be noted that this service actually appears to be a redirect website rather than one of the actual legit essay writing services. When we went to place our order, we were routed to an external website without warning. This was where we placed our order and made the payment required. We were especially disturbed that the link to the external website was obscured using a URL shortener. While it is technically legal to do this, there is no way to verify that the site you are being routed to has been secured until you're already there.
Quality of Writers and Products
One of the selling points of this service is that you get to select writers you are interested in working with, then you are allowed to chat with them before selecting the one you would like to work on your paper. Each writer has a profile indicating their areas of specialty along with a bit of a sales pitch. The students we consulted with often had difficulty selecting a writer because the profiles were so poorly written. After reading the profiles that the writers produce themselves, we too had difficulty believing we would get a quality essay from writers who couldn't manage to write a simple paragraph. Sadly, we were correct. The paper we received was full of errors. In spite of having a "western" name, we don't believe the writer was from the US or the UK.
Further, while customers are supposed to be able to communicate with their writers regularly, it didn't always work out that way. Several external reviews reported frustrations at writers who weren't very responsive.
Prices and Payment Methods
The PayForEssay.net prices range from below average to average. However, given the lack of quality, we believe that we paid too much money. The website that we were redirected to accepts all of the usual online payment methods including PayPal, money transfer, and debit and credit cards. While we did not have any issues, we were significantly wary about making payment via credit card due to the misleading nature of the website. Still, it does appear as if payment processing here is safe. However, we recommend double-checking due to the unannounced rerouting, to ensure that the site is still using reliable payment processing methods.
Discounts
In spite of looking for a Pay For Essays promo code and Payforessay coupon codes, we were unable to find discounts either on or off of the services website or the redirect site. We suspect that they don't bother with these as the price point on their services is already relatively low. However, some sort of PayForEssay.net discounts might actually serve to mitigate some of the quality issues we encountered.
Extra Treats
Both websites that we encountered during this process do seem to have a very active blog. While some of the writing quality was pretty iffy, there was some interesting and entertaining information. There are also a few Pay For Essays testimonials available on the website for curious customers. However, they did not match our experience. Most of the PayForEssay customer reviews that we found were actually located on the website that we were redirected to when placing our order. These were, of course, completely positive.
As we look for extras on these websites, we often review policy pages that address important issues for customers. This includes a data privacy policy, the use of cookies, whether or not data is provided to third parties, and GDPR compliance for customers that live in the EU. in this area we can speak very positively. The company has a clearly written privacy policy. That policy goes into great detail regarding how customer information is used, and the customers rights regarding their information. It appears as if the site is GDPR compliant. Customers may request that their information is removed from the site. In addition to this company provides its physical location and contact information.
Final Note
Here are our conclusions for this PayForEssay review:
Our Pay For Essays Rating is low. This is based on several issues. These include quality issues with the final product we received, along with several points where we believe misleading tactics were used. This includes redirecting us to another website without warning and misrepresenting writers. However, in fairness, a search for PayForEssay BBB issues shows that this consumer organization believes that PayForEssay is not a scam. Also, our own research indicates that the company appropriately handles customer data. Considering all possible PayForEssay.net pros & cons we strongly recommend avoiding this service.