Our verdict: Not Recommended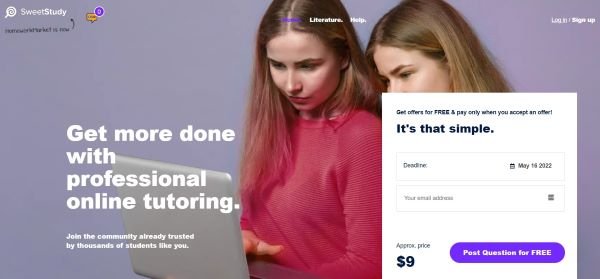 Short overview
Minimal deadline:
24 hours
Guarantees:
Professional tutors, High quality, Payment after accepting offers
Payment Methods:
Available Services:
Writing, Q&A
Extra perks and features:
Blog articles, Summary about books, Homework archive
Summary
My SweetStudy review is going to differ from other evaluations I did on essay writing websites because it's a learning resource first and foremost. You could find brief info on books, short stories, anthologies, and other materials you might encounter during your college studies here. Online help is an attractive option as well. It was difficult to understand when this agency was founded or how it happened, but everything went faster when I discovered that it used to call itself Homework Market. The service appeared in 2012, yet at some point, it faced harsh criticism from customers. The number of negative reviews turned overwhelming, and when spammers began their attacks, management decided to undergo a rebranding. SweetStudy has a big library, numerous experts and seemingly low prices, but its dubious past and some other aspects made me skeptical about quality it provides. As a result, I shifted my priorities and delved into research sooner than I expected.
Pros
You could get help in minutes
Prices are affordable
Extensive database with book summaries
Cons
Inconvenient website
Questionable reputation
Unstable quality
Lazily formulated policies
Top 3 services
VIP Support
From $14.99 per page
PhD Writers on staff: 80%
From $12.99 per page
Design, Layout, and Website Usability
Website serves as a business card of every company, including those that provide personal statement services along with college writing. Like clients of other services, students are anxious to find the best help, and reading SweetStudy reviews might not be enough here. Upon entering this platform and studying it, my opinion shifted closer to negative. Homepage has a generic image of a student working on something, but the more you read, the more inconvenient design becomes. Check both screen shots: the first one depicts the website you'll see once you access it. The second one shows how this picture is going to change once you start scrolling down. Text transforms and layout shatters, forcing you to do a series of clicks to see an entire page.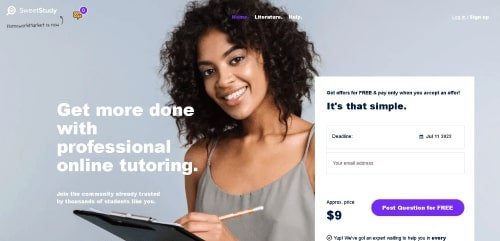 Another thing I disliked about SweetStudy.com was an absence of clear sections. On a homepage, I saw only "home," "help," & "literature." The detailed info on policies, subjects, and list of services is missing. Another odd thing is that the company states clients will only have to pay after choosing a writer: it makes a big deal out of this like it's some generous gift. In reality, most agencies follow the exact same pattern. You placed an order, a writer accepted it, and then they got the money.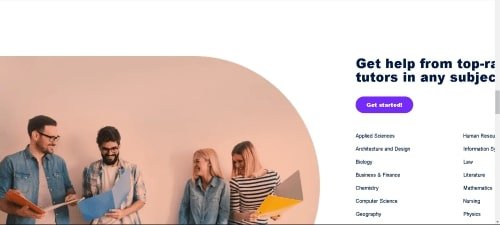 Services for Students: What Are Your Options?
SweetStudy offers a collection of answers to college and university questions. This feature differentiates it from most writing companies. There are no free examples of essays or paper writing services here: Q & A format is the main kind of help students should count on. The writers won't assist you in other ways, and if you need PowerPoint presentation, paper, or editing, you won't get it. Strangely, its database offers essays, so I had no idea what the problem was. SweetStudy serves a big variety of subjects, from English to Biology, Math, Chemistry, Business, Law, Computer Science, etc. I liked this fact.

What I liked less was the lack of clarity on which services are really available. Reviews of SweetStudy never mention this and the website is not helpful. Even when placing an order, you'll only see such options as "homework" and "essay," and as you see from a screenshot, if you pick the latter, your request will be denied. This is confusing. Another big service is a collection of free as well as paid materials. Students could see 100+ books that professors frequently test them on. By clicking on the title, they'll see stuff about the writer, plot summary, and publication date. It is a useful collection, but you could find the exact same thing on Wikipedia. Paid answers are replies and essays that writers worked on for other customers. If the topic is similar to yours, you could buy such an answer, but there is no guarantee of its quality.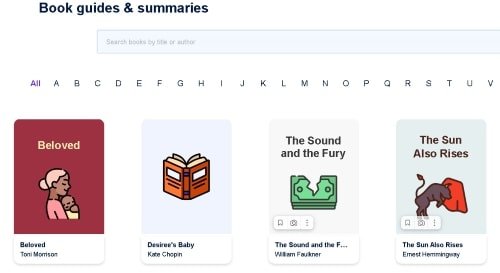 What SweetStudy Does and Doesn't Promise
To create detailed SweetStudy review, I hoped to cover this company's guarantees in depth, but I was disappointed. It doesn't seem to care about privacy, confidentiality or quality reassurance because the info it provides is scarce. The only answers can be found in FAQ, which isn't enough by a long shot. This is what I learned: SweetStudy strictly discourages its clients from using papers or answers they purchase as their own. It flippantly warns them against sharing their data and states that it can use the material you bought for other people's need. It promises high quality yet it is ambiguous about revisions or refunds. I felt extremely dissatisfied and unsafe as a customer.
Do Operators Exist Here?
Is SweetStudy good at communication? Nope. Because it doesn't really exist. You could try speaking with managers via social networks, but good luck with that — in most cases, they will redirect you back to the company's website automatically. There are phone number and email below the FAQ section, but people there reply to specific DMCA requests and rarely answer general customer messages. The best bet is communicating with writers. I got to speak to someone resembling an operator only once, and our conversation was short: I was told to discuss all details with my expert
.

Quality of the Essay I Paid For
Since Sweet Study reviews are mixed if you count the ones from Homework Market, I was curious about the quality I'd get. In the end, I was torn between utter dissatisfaction and skeptical acceptance. I decided to ask for a question on Business. The writer had to deliver it in 14 days. I paid $14, which is good enough for the volume I requested. After 2 weeks, homework was in my inbox, but even though the content was adequate, language issues horrified me.
Grammar and punctuation were a nightmare. In case of this SweetStudy.com review, I guarantee that my writer wasn't a native English speaker — sometimes I felt like they made some mistakes on purpose because surely no one could be this illiterate. Style was also problematic as hell: overly short sentences made the text sound like a child wrote it. But ideas were surprisingly correct and even supported by credible sources, so I couldn't dismiss the work entirely.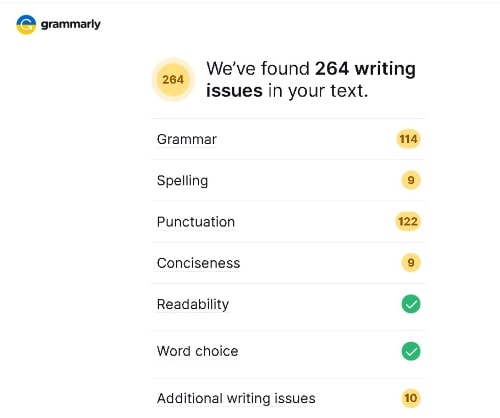 How Do You Place an Order?
No matter what college essay editing service reviews say about quality, almost every service succeeds in one thing: they make placing an order a simple task. This wasn't what I encountered during my review of SweetStudy. The process is confusing.
Log in. Before accessing order form, you need to provide your full name, share email address, and confirm it by following a link.
Provide first details. Type question title, the question itself, & upload files you feel are relevant.
Expand details. Select a type of help you need. Like my SweetStudy reviews show, it's either homework or paper. If you choose the latter, you won't be able to place the order at all. Point out your deadline, field of study, keywords, and settle on your budget. You could tell the company what university and course you're undertaking for finding a better writer, but I recommend against it. This practice is unsafe. You also need to confirm that you're doing your own work on this assignment, another element I found distasteful. The company reminds you that despite paying, the product you get won't belong to you alone.
Review offers. No reviews of SweetStudy explain this process, but it is not difficult: see writers' profiles, communicate with them and accept one of the offers.
Pay for answer. Make a payment for the sum you and your writer agreed on.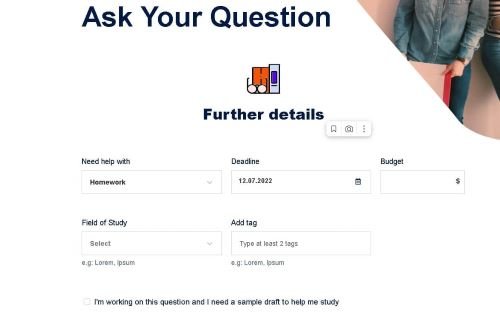 How Much Does SweetStudy Help Cost?
The minimal price for an answer is $9. It seems great, but there is an issue: writers dictate their own terms. You might not find anyone willing to answer your question about this price, and if you do, price might not correspond to volume. From greater news, you're calling the shots as well! Clients can select their budget and try finding an expert willing to work with it. Prices for ready-made answers differ, ranging from outrageously expensive to milder options.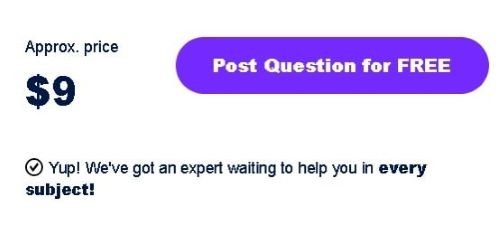 True Level of Writers
What do SweetStudy reviews say about writers? People's opinions differ while mine is mixed. Like I said before, my expert had terrible language skills. They understood my subject and gave a good answer content-wise, but everything else was abysmal. I can only conclude that like in the majority of agencies, SweetStudy provides a lottery. Good writers compete with untrained ones, and luck determines which of them you're going to get. That you can communicate with them before hiring them is a plus. But many essay writing websites have this feature nowadays.
Revision Specifics: Effective or Useless?
None of SweetStudy.com reviews I saw discussed revisions, though it is a vital element. Since I had complaints about my homework, I asked my writer to correct it. They agreed, and three days later, a new version arrived. It looked slightly better, but it still had over 100 language errors. The company could benefit from proofreaders and editors.
Extra Offers for Clients
The company has answers to questions and summary database. You could also have a look at this blog articles. These are good aspects, but I found no information about loyalty program; answers are costly and summaries are useless in a bigger context. Everything they mention can be seen online within a minute. If you're looking for the best plagiarism checker and proofreader here, you won't find them.
The Truth Behind SweetStudy Reviews
Reviews about Homework Market are largely negative, but I wanted to focus on SweetStudy after rebranding. This is where I ran into a problem: very few comments exist for this domain. Here are some.
SiteJabber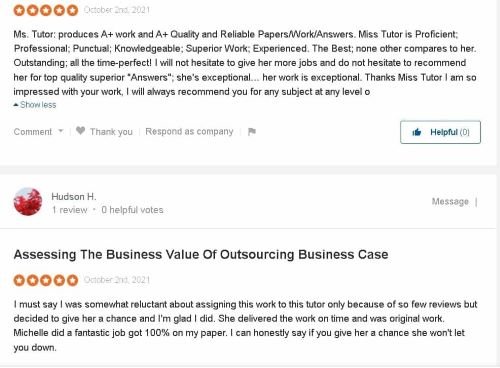 All reviews are positive, but this platform has just 6 of them. I wasn't certain what to think. Compare two comments above: the first one sounds ridiculous in its saccharine fakeness. The second is more authentic.
TrustPilot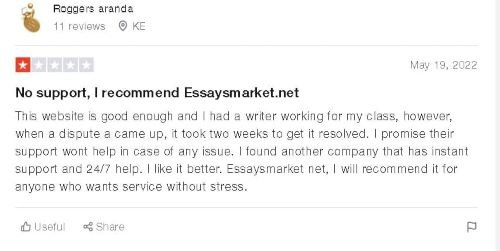 There is only 1 review here and it is negative. But I don't trust it because reviewer uses it to promote another company.
SweetStudy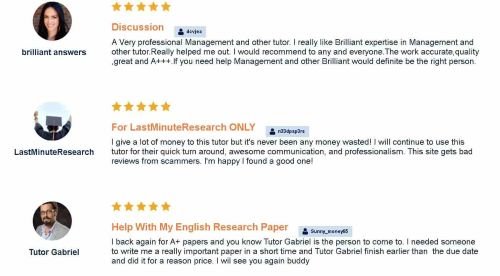 The company has reviews on its site, but most of them look artificial. Check these examples out. They have similar style, vocabulary, and enthusiasm. No negativity in sight.
Social Media
SweetStudy has Facebook and Twitter accounts, but they are old and abandoned. Twitter hasn't been updated since 2015 and both still exist under its old name. No relevant comments there.
Show Me Your Top Services
Faq
Is SweetStudy legit?
Yes, this is a legit study resource for students who want to access academic materials and find answers to their homework questions.
Is SweetStudy safe?
No, it's really not. The company largely dumps responsibility on you: it refrains from disclosing how it can or can't use your data.
Is SweetStudy reliable?
It can be helpful if you need quick info on some popular books. Answers from its experts vary and depend on their level of professionalism, which differs from one writer to another.
Is SweetStudy scam?
No, this agency operates for real and it could help you answer different college questions. But quality and timeliness of these answers can be below expectations.